Can Eating Disorders Cause Male Infertility?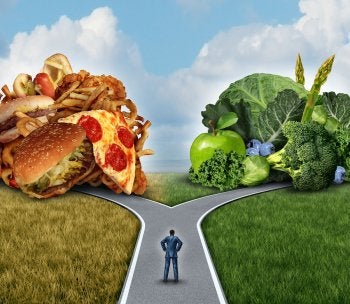 Both eating disorders and infertility in men are underrecognized, yet common health concerns; incidentally, the two can go hand in hand. Eating disorders can cause lasting damage to the body and may result in infertility in men. Often, eating disorders are only associated with women, but men account for about 5-15% of anorexia and bulimia cases and 35% of binge eating disorder cases. Additionally, because these numbers are only based on reported cases, they may actually be higher—many men will suffer in silence with eating disorders. For any man struggling with an eating disorder, seeking treatment is important for many reasons, including the preservation of future fertility. Continue reading to gain a better understanding of how eating disorders can be a cause of male infertility .
Weight Changes and Sperm Quality
Being over- or underweight can have an impact on sperm count as well as sperm motility and overall sperm quality. With anorexia nervosa, men may be dangerously below a healthy weight range, and they might also utilize risky solutions to continue battling body fat, such as diet pills, which can cause further harm to sperm count and quality.
Along with undereating or uncontrollable binge eating, eating disorders may lead to over-exercising, which can further diminish sperm count due to the consistently higher temperature of the testes during exercise.
Potential Nutritional Deprivation
Even with binge eating disorder, which is characterized by binging sessions where someone will consume large quantities of food in a single sitting, malnourishment is common. That's because the body is not getting the balanced diet it needs to stay healthy, and decreased sperm production may be one of the consequences of that nutritional deprivation.
Dr. Joshua Green at the Center for Vasectomy Reversal is dedicated to providing resources for men struggling with infertility, including those who are looking for vasectomy reversal procedures in Sarasota. To learn more about our practice , give us a call at (941) 894-6428 or visit our website.