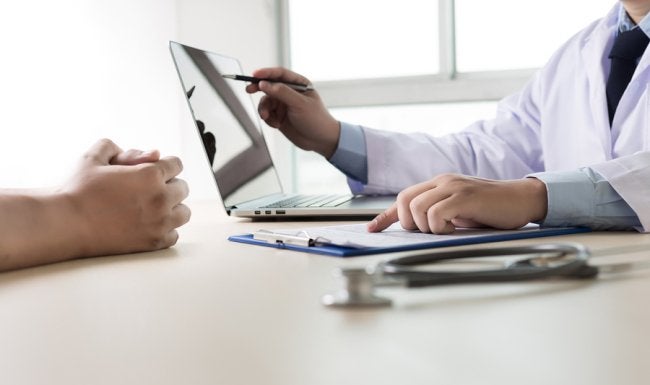 Sometimes, a vasectomy reversal by itself isn't enough to fully correct male infertility. If a man has low sperm count, the chances of conceiving a child naturally aren't favorable. But don't give up hope if you've been told your sperm count is low. You and your partner may have the option of having surgical sperm retrieval, followed by in vitro fertilization (IVF).
Varicocele
The veins in the scrotum may sometimes become enlarged. This is known as a varicocele, and it's a common cause of low sperm count . Most men don't realize they have a varicocele, as it doesn't usually cause noticeable symptoms. Occasionally, men may experience pain in the scrotal area. The pain typically worsens with activity and prolonged standing.
Retrograde Ejaculation
Spinal injuries, diabetes, and a history of prostate, urethral, or bladder surgery can elevate the risk of retrograde ejaculation. This condition occurs when the semen flows into the bladder instead of out through the penis. It's sometimes possible to correct retrograde ejaculation. When correction isn't feasible, men can still become fathers via sperm retrieval and IVF.
Infections
It's possible for certain infections to cause scar tissue to accumulate in the male reproductive area. This scar tissue may prevent the normal travel of sperm. Some infections may also directly lower sperm production. Gonorrhea and HIV are two examples of sexually transmitted diseases (STDs) that can result in this problem. The inflammation of the testicles, called orchitis, and the inflammation of the epididymis are other types of infections that can cause low sperm count.
Toxin Exposure
A man's sperm count can be adversely affected by the exposure to environmental toxins. These can include industrial chemicals, such as pesticides, paint, lead, and organic solvents. Men who have previously received radiation therapy or X-rays in the reproductive area can have reduced sperm production. This may improve after a few years, or it may be permanent.
Dr. Green at the Center for Vasectomy Reversal is a widely recognized expert in the field of male infertility. He specializes in vasectomy reversals at his Sarasota clinic, as well as sperm retrieval procedures for IVF. Schedule a consult today by calling (941) 894-6428.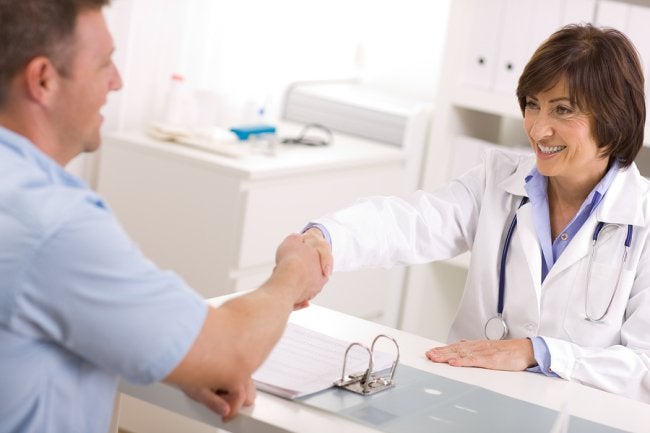 Male infertility is a problem that affects millions of people. Most often, male infertility is caused by problems with sperm, such as poor sperm quality and low sperm count. If you've been diagnosed with low sperm count, it means that there are fewer than 15 million sperm for every milliliter of sperm. If you have a low sperm count, it can lower the chances for fertilization of an egg.
There are many possible causes of low sperm count. For example, some men have blockages of the tubules that are responsible for carrying sperm. The sperm may be blocked in the vas deferens, at the epididymis, or at other areas. Men who decide to have vasectomy reversals may resolve this problem with a vasoepididymostomy, which can be performed at the same time as the vasectomy reversal. This technique connects the vas deferens to the epididymis.
At the Center for Vasectomy Reversal and Male Infertility, Dr. Joshua Green can perform a vasoepididymostomy at the same time as a vasectomy reversal in Sarasota—at no extra charge. Call (941) 961-4581 for information about becoming a patient at Dr. Green's clinic