How Stress Affects Semen Quality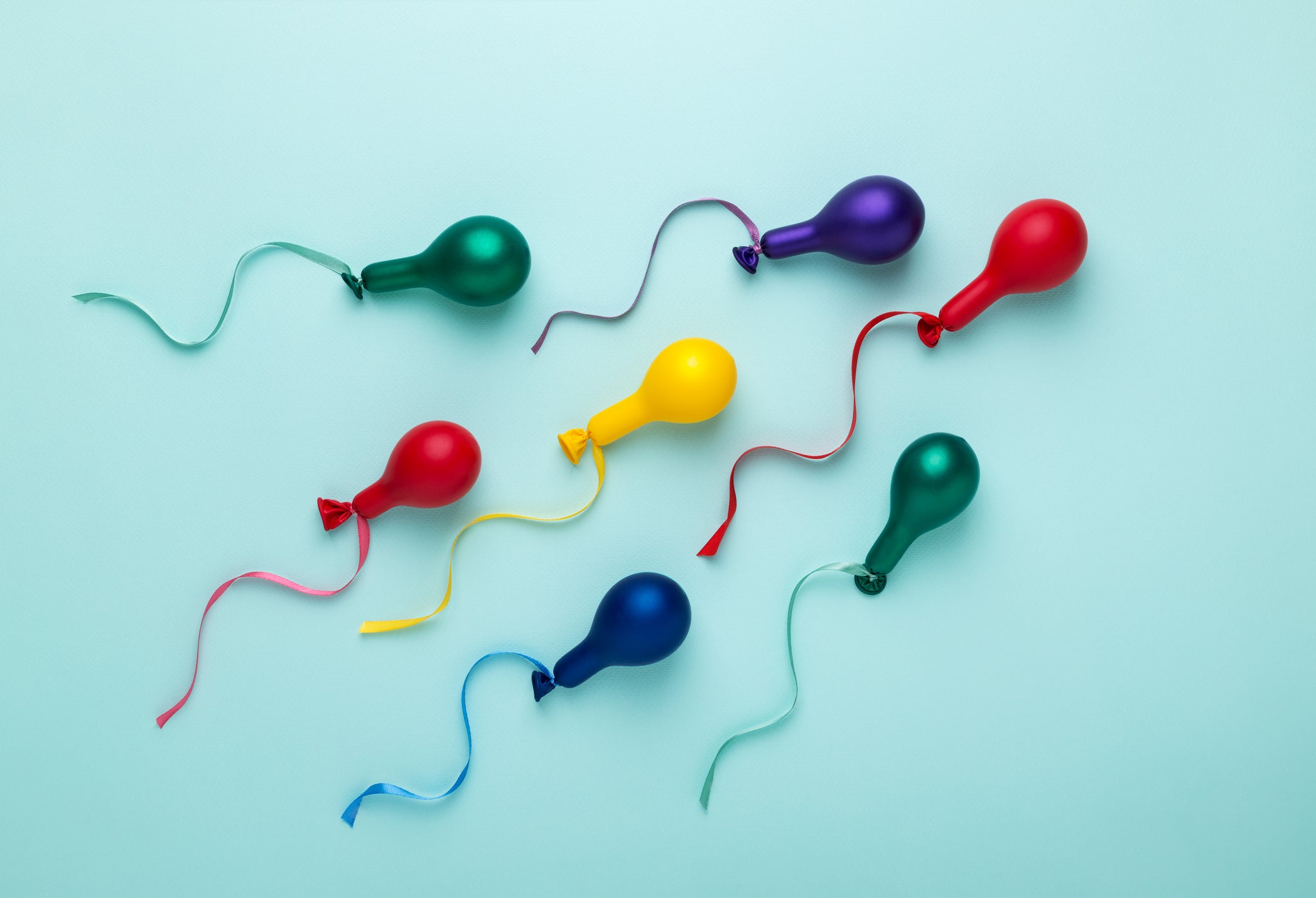 It's long been understood that stress has an impact on a person's health, so it comes as no surprise to learn that men's reproductive health may be affected by stress. About 12 in every 100 couples in the United States struggles with infertility, and several studies over the past several years have established a link between poor semen quality and stress. Now, a new study is taking a closer look at both subjective and objective measures of stress to try to determine how it's connected with semen concentration and sperm motility and appearance.
Male infertility is the problem for about 40 percent of couples with fertility issues. The main cause of male infertility is sperm abnormality, including misshapen or immobile sperm or low sperm production. Sometimes, these abnormalities are caused by medical conditions, but they can also be caused by health and lifestyle factors.
The new study, published in the journal Fertility and Sterility was conducted by researchers from the Rutgers School of Public Health in Piscataway, NJ and Columbia University's Mailman School of Public Health in New York, NY. Between 2005 and 2008, researchers looked at 193 men between the ages of 38 to 49 who were a part of the Study of the Environment and Reproduction at the Kaiser Foundation Health Plan in Oakland, CA. The men completed a series of tests to measure stress levels, including workplace stress, stressful life events, and perceived stress. They also provided sperm samples, which were analyzed for semen concentration, sperm shape, and sperm movement (motility).
According to the researchers, men who felt stressed had lower concentrations of sperm and more sperm that were misshapen or had impaired motility. Even after considering other factors, like a history of reproductive health or other health problems, life stress negatively impacted sperm quality. Interestingly, job stress did not have the same effect. However, men with stressful jobs had lower levels of testosterone, and unemployed men had a lower quality of sperm than even stressed-out men with jobs.
The researchers don't fully understand how stress affects semen quality, but they have some theories. It could be that stress triggers the release of glucocorticoids, steroid hormones which lower testosterone and dampen sperm production. Oxidative stress could also be a factor because oxidative stress in the body can degrade semen quality.
What is known is that a man can improve his fertility, even under stress, with healthy lifestyle habits. Staying physically active and practicing stress-reducing relaxation techniques can help, as can eating a nutritious diet and maintaining a healthy BMI. Men who are trying to improve their fertility should quit smoking, limit alcohol consumption, and talk to a doctor before beginning any new medication.
At the Center for Vasectomy Reversal, we pride ourselves on helping men improve their fertility through uncompromising, concierge-level patient care. Under the direction of Dr. Joshua Green, our team provides state-of-the-art treatment for men who need a reversal of their vasectomy or have other fertility concerns. To learn more, contact us through our website or call 941-894-6428.