How to Soothe a Teething Child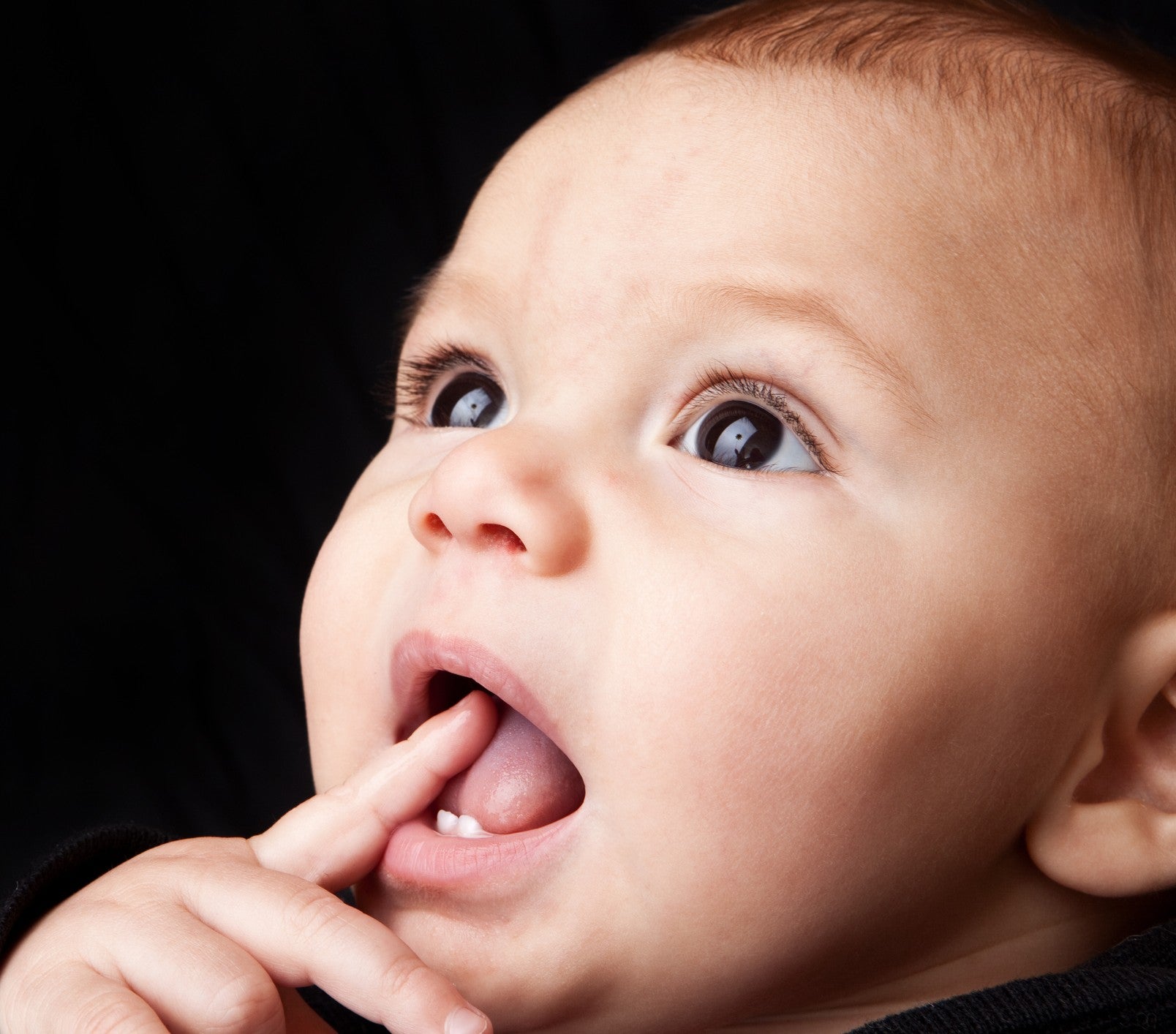 Babies usually start teething between four and seven months old. If your baby has begun cutting those first few teeth, the experience may be unpleasant for both of you. Try these tips to soothe your baby's aching gums safely and effectively.
Offer a cold teething ring: Keep teething toys in the fridge or freezer so they're ready to go when your child needs them. For safety reasons, choose solid plastic over gel-filled teethers, and inspect them after each use to ensure no parts are breaking off.
Apply chilled items: Most babies love the feel of something cold on their sore gums, so keep a selection in your fridge or freezer at all times. Get creative with what you offer, from frozen washcloths to binkies to bottle nipples.
Rub your baby's gums: If your usual solutions aren't available, try simply rubbing your child's gums with your fingers (be sure to wash your hands first). If you're at a restaurant, soak a few metal spoons in ice water and rotate them out to help your fussy baby.
Offer frozen fruit: This option provides your child with a tasty, healthy treat. Try freezing bananas, mangos, or watermelon. Then, to prevent a choking hazard, place the frozen fruit in a mesh feeder before handing it over to your child.
Get creative with mesh feeders: Fresh fruit isn't the only thing you can place in a mesh feeder. Other ideas include peach or pear fruit cups, fruit pouches, ice cream, and yogurt. Freeze these items in ice cube trays so they're a manageable size to place in a mesh feeder.
Let your baby chew on everyday objects: Not every child likes having cold things in their mouth. If your baby refuses your frozen offerings, try giving them a toothbrush, wooden spoon, or clean cloth diaper or burp rag to suck on. Just be sure to monitor your child to prevent the risk of choking.
Cuddle with your baby: Sometimes, extra cuddle time with Mom or Dad is the biggest comfort for a teething baby. Sit in a comfortable chair, hold your baby close, and sing songs or read stories together to distract them from the pain.
Ask your pediatrician about medication: If you find your other soothing methods ineffective, medicine may be an option. Ask your child's doctor for recommendations and to confirm the dosage. Also, be aware that some teething tablets contain belladonna, and numbing gels may contain benzocaine. The FDA has linked these substances with dangerous side effects in babies, so you should avoid them.
Are you and your partner talking about having a baby? Even if you've had a vasectomy, parenthood may still be in the cards. Start your journey by scheduling a vasectomy reversal consultation with Dr. Joshua Green. Over the years, Dr. Green has helped hundreds of men become fathers who would have otherwise been unable to. For more information, please contact the Center for Vasectomy Reversal in Sarasota, FL at 941-894-6428.