What to Know about Post-Op Scrotal Swelling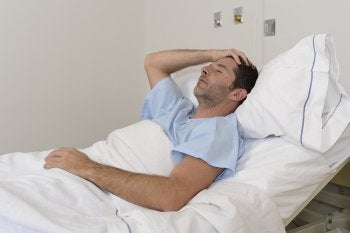 Vasectomy reversal is performed using microsurgical techniques that are minimally-invasive, so they cause less trauma to the body and facilitate a faster, easier recovery. In fact, vasectomy reversals are most often performed on an outpatient basis, meaning you won't even need to spend a full day in the hospital following your surgery. There are, however, still some side effects of surgery to consider, and the most prevalent and perhaps uncomfortable will be scrotal swelling. Swelling is a healing response in the body, so it's a natural part of surgical recovery and shouldn't cause alarm after your vasectomy reversal .
Swelling is the most common side effect of surgery.
Most men will experience post-op swelling in the scrotum, which may be mild or quite substantial. Generally, even significant swelling is not a sign of any problems. It is simply a natural part of the body's healing process and will subside within a few days.
Swelling should not be accompanied by severe pain or bruising .
Some mild pain and bruising are normal, but when pain begins to feel intolerable or bruising is widespread, it is important to call your surgeon and discuss these symptoms. This is especially true if you are experiencing severe swelling with intense pain.
A cold compress will offer the most relief.
To control swelling, the best thing to do is take it easy and rest for the first full day after surgery while using a cold compress. Apply the cold compress to the scrotal area for about 20 minutes, and then wait about 40 minutes before the next application.
For expertise in vasectomy reversal, you can count on Dr. Joshua Green at the Center for Vasectomy Reversal in Sarasota. Not in Florida? No problem! We treat a high volume of out of town patients , often only requiring 2-3 days to complete the surgery and follow-up care. For more information about our services, give us a call at (941) 894-6428.