Healthy Food Ideas for Your Pregnant Partner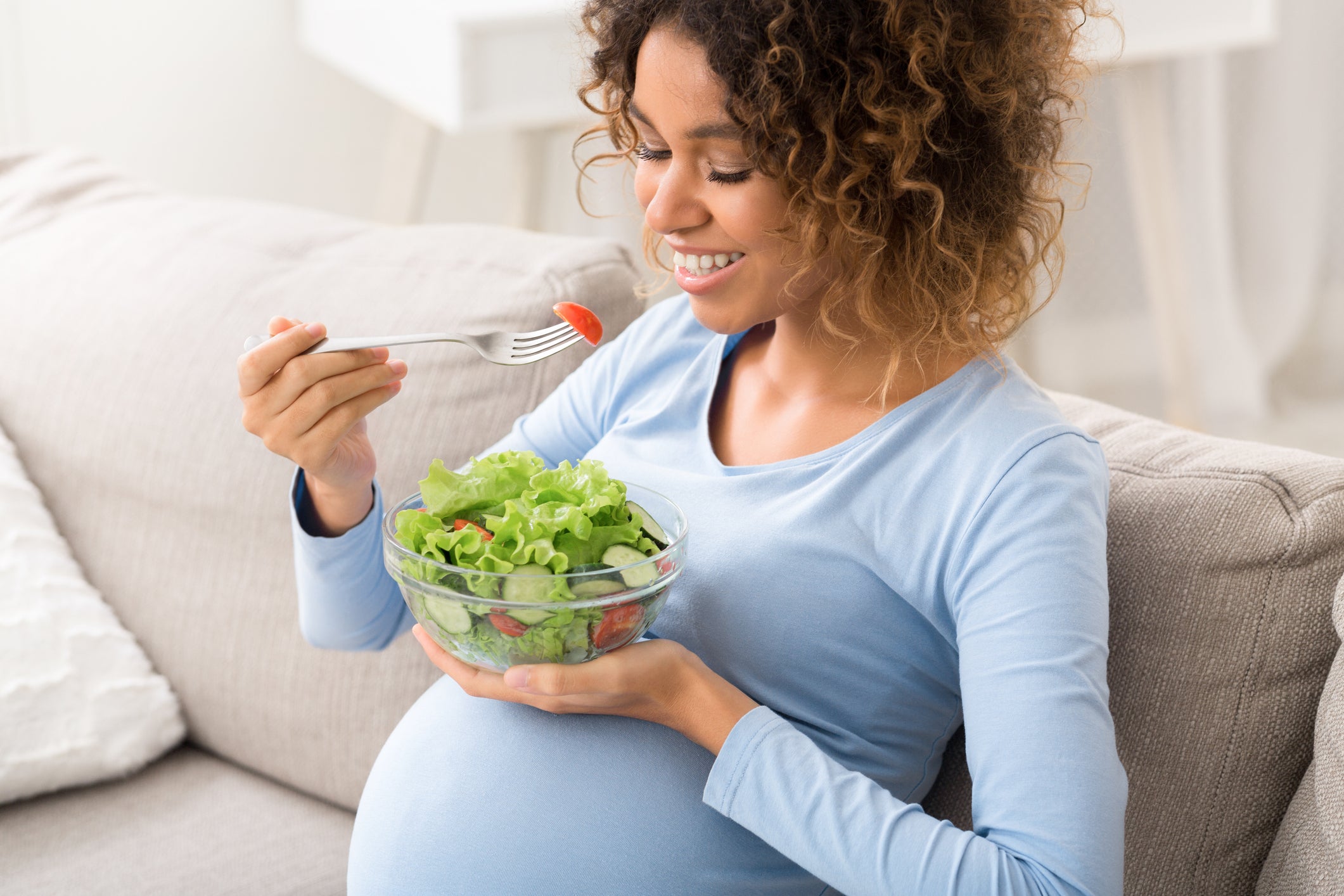 A healthy diet is always important, but it's never more important than during pregnancy. When the foods eaten are nourishing a growing baby, they must be nutrient dense. Sometimes, the mom-to-be doesn't have much of an appetite, and that's even more reason to make every bite count. While it's ok for her to sometimes treat herself to yummy, empty calories, her diet needs to be loaded with foods that pack a nutritional punch.
Dairy products provide protein and calcium. Yogurt is a great dairy option, as long as it's not full of sugar. Try plain yogurt with a drizzle of honey or fresh fruit, or incorporate yogurt into dips and dressings.
Legumes, especially lentils, are a great source of protein and other nutrients. They contain folate, iron, and fiber, among other nutrients, and can be eaten in salads, soups, and stews.
Sweet potatoes are amazingly nutritious. One sweet potato has more than 400 percent of the daily requirement for vitamin A, which is crucial in the first trimester. They're easy to eat, baked or sliced and roasted into oven fries.
Salmon, especially wild salmon, is one of the best foods to eat during pregnancy. It's got omega-3 fatty acids and vitamin D, and it's a safe seafood choice for pregnancy. Roasted salmon filets over greens or rice, served with a sweet potato and steamed vegetables, make the perfect meal.
Eggs are inexpensive, easy to cook, and packed with nutrients. They're a good source of protein, and contain choline, which helps brain development, and vitamin D. There are tons of ways to eat eggs, just make sure you cook them thoroughly.
Lean meat provides protein and iron. It helps the baby grow and keeps the mom from feeling hungry. Small amounts are sufficient, so toss meat into soups, noodle dishes and salads.
Berries are delicious and nutritious. They've got carbs, vitamin C and other vitamins, fiber, and antioxidants, and they help increase water intake. Eat them plain or toss them in smoothies or salads!
Broccoli and leafy greens contain many important nutrients. Kale, for example, has folate, iron, vitamins C, A, E, and K, calcium, and fiber. Toss greens into a smoothie, cook them with pasta, pile them on a sandwich, or scramble them up with some eggs.
Avocadoes are creamy, rich, and are an important source of monounsaturated fatty acids. They've also got folate, vitamin B6, fiber, and potassium. They're good for leg cramps, promote healthy tissue and brain growth in the developing baby, and may even ease morning sickness. They're great in guacamole, sandwiches, salads, omelets, and on their own.
At the Center for Vasectomy Reversal, we love helping couples grow their happy, healthy families. Under the direction of Dr. Joshua Green, our team provides state-of-the-art treatment for men who need a reversal of their vasectomy or have other fertility concerns. To learn more, contact us through our website, or call 941-894-6428 for a free consultation.