How to Plan a Baby Shower as We Continue to Navigate Through the COVID 19 Pandemic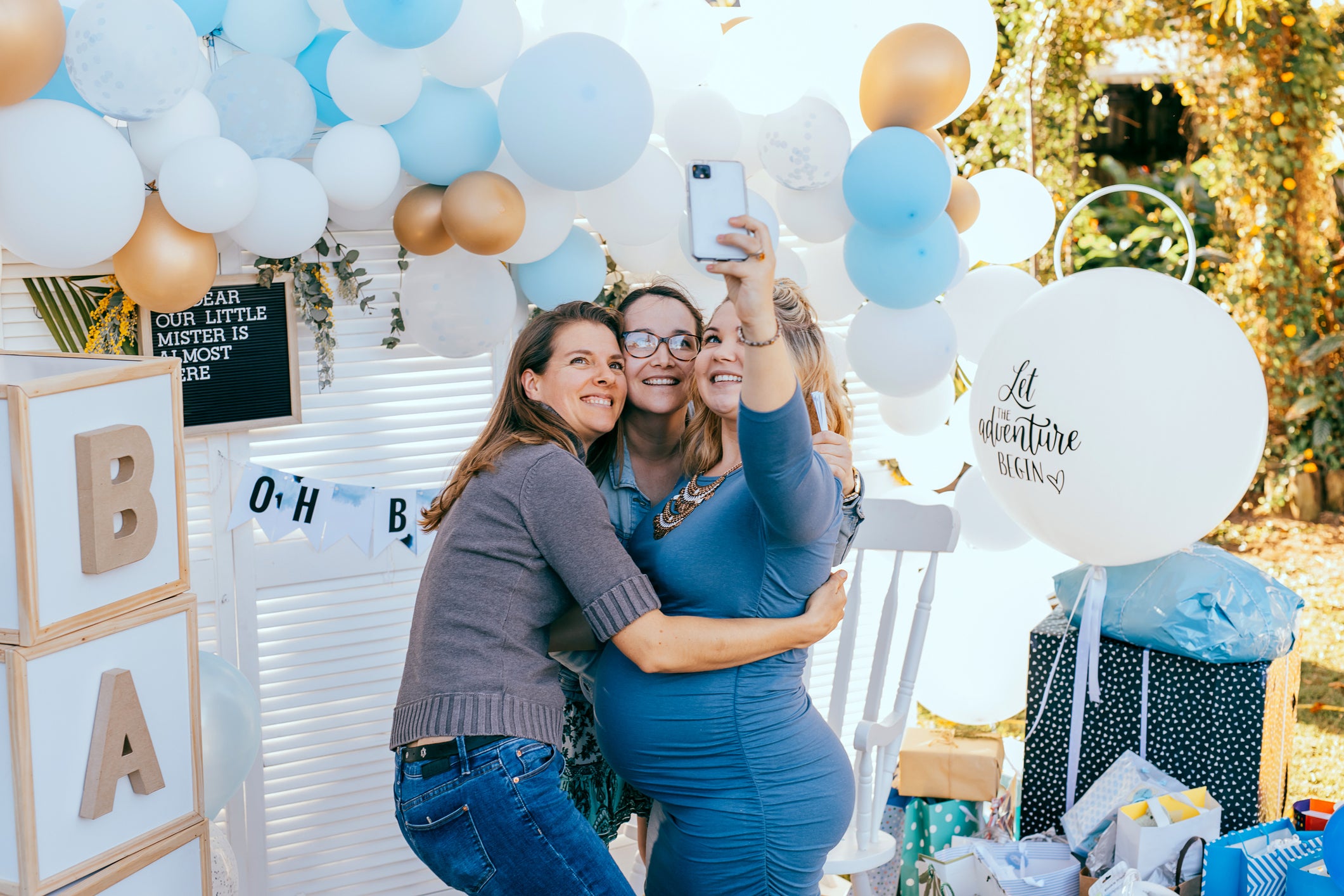 Baby showers are a lot of fun, but planning one during COVID can be stressful. Here are a few ideas that could make the process easier for you.
Hold Separate Events
If you're concerned about possible infections, maybe it's not the best idea to have all your baby shower guests in one place at one time. You could have a separate baby shower for work friends. If you have a lot of family in another state, consider having one shower there and one where you live.
Take It Outside
Outdoor events are much safer than indoor events in terms of infection. If you're worried about rain, reserve a covered area at a park, or rent a large tent.
Space and Ventilation
The COVID infection risk of an indoor event depends partly on how packed-together everybody is. With a larger venue, guests can spread out. Also, check ahead to see if the venue is well-ventilated, preferably with a HEPA filter or other advanced air purifier. Some indoor venues create a cross-breeze by leaving some doors or windows open, and running fans, which reduces risk.
Spread Out The Refreshments
At many get-togethers, there's a time where everyone crowds together to get a meal or cake. Avoid this by 1) having snacks instead of a meal, and 2) spreading the foods and drinks out as much as possible so people don't have to get too close. This will likely require more tables.
Require Masks, Vaccination and/or a Negative Test
One positive recent development is the wide availability of the COVID vaccine, which is free to everyone. If a guest can't or won't provide proof of vaccination they can provide proof of a recent negative COVID test. This has the potential to be a bit awkward or even contentious, but as host, it's your responsibility to keep your guests safe and avoid causing an outbreak. As per masks, make sure to have some available at your party in case anyone forgets theirs. If there's a gender reveal, you can ask guests to come with either pink or blue masks, indicating their guess.
Have a Drive-by Shower
A newer custom that's sprung up during the pandemic is the drive-by event, in which the hosts are outdoors, perhaps on a front yard, and guests drive by in a kind of parade or caravan. If you want any time to socialize with the guests without tying up traffic, you need to make an effort to space the guests out, perhaps by giving everyone a limited timeframe in which to drive by.
Just Zoom It
These days it's easier than ever to be there without going there, via apps like Zoom. People did get burned out on teleconferencing when school and work was remote every day, but those days are over for most of us, and we're glad to have those apps and to know how to use them.
Dr. Joshua Green of the Center for Vasectomy Reversal is a leader in helping men become parents. For more information about the vasectomy reversal procedure, please contact our Sarasota, FL clinic at 941-210-6649 or schedule a free consultation online.