Starting a Conversation with Your Partner About Vasectomy Reversal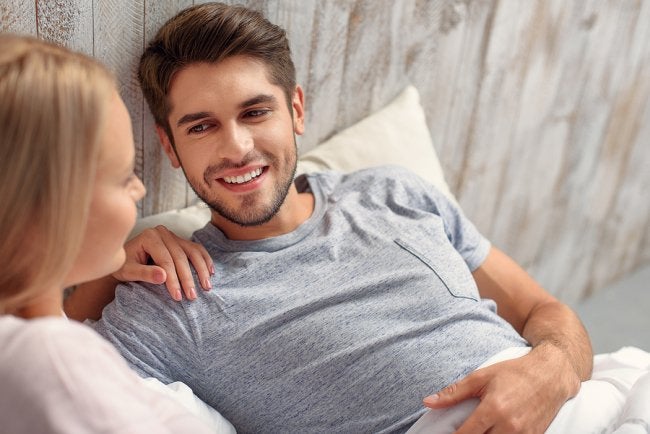 Men initially decide to have vasectomies when they feel confident that their days of having children are behind them for good. This notion can change for many different reasons, which can then lead to the desire for a vasectomy reversal . For couples, deciding to have a reversal procedure can be a process, especially when one partner starts out feeling more positive about the surgery than the other. If you want to start the conversation about vasectomy reversal with your partner, these steps can help.
Pick the Right Time
Having a vasectomy reversal is not a decision to take lightly, so make sure you choose a time to bring up the subject when both you and your partner have time to talk. Some couples may prefer having this conversation over dinner in a restaurant, while others may feel more comfortable broaching the subject during a quiet weekend morning at home. Choose a time for the conversation when neither party is in a rush or under pressure and when you have the privacy to say what is on your mind.
Consider Your Different Roles
Vasectomy reversal is something that couples can approach together, but each party's experience of the procedure is different. Men who undergo surgery have to face the natural anxiety of having a medical procedure and the associated recovery, while women play a supportive role. Recognize how the process can affect each of you differently, and discuss how each of you can support each other throughout the process. Acknowledging these different experiences and planning for them can help to prevent resentment as you move forward.
Talk About Your Plan B
Although many vasectomy reversal procedures are successful, some are not. Discuss what your next step will be if the reversal doesn't help you grow your family. You may wish to consider additional fertility treatments, including sperm retrieval for IVF, or adoption.
The Center for Vasectomy Reversal can provide information about vasectomy reversal surgery in Sarasota so you can make an informed decision about the procedure. Find out more about Dr. Green and our clinic today by calling (941) 894-6428.