What to Do When Infertility Persists After Vasectomy Reversal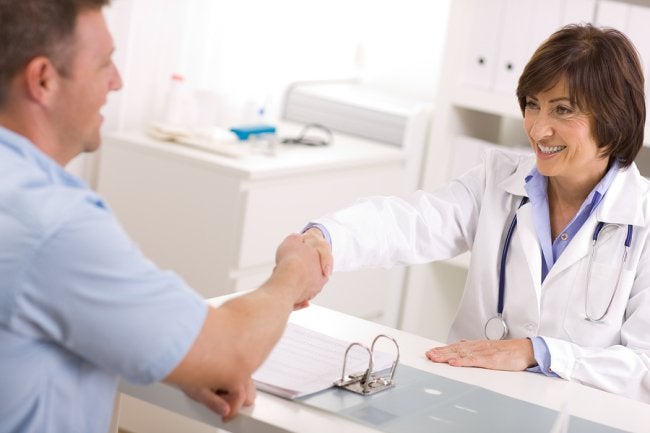 The success rate for vasectomy reversals is high. If your v asectomy was less than five years ago , the odds of restoring sperm to the ejaculate with a reversal procedure are 95% or greater, while those whose vasectomies were more than 10 years ago have an 80-90% chance of succeeding. However, a successful vasectomy reversal is only the first step in achieving a pregnancy, and in some cases, infertility persists after the procedure. If you are still struggling to conceive, here is a look at the steps you can take.
Review Your Procedure Results
After vasectomy reversal, your surgeon will look for presence of sperm in your ejaculate at set intervals to determine if the procedure was a success. Keep in mind that while most men produce sperm throughout their lifetimes, the levels may vary. You can have a successful vasectomy reversal but have a significantly lower level of sperm in the ejaculate than before your vasectomy. Generally, the more time that has passed since your vasectomy, the lower the levels of sperm in the ejaculate. Your surgeon can discuss issues of low sperm count with you so you can understand how they may impact your goal of growing your family.
Consider Contributing Issues
In some case, female infertility issues can compound male infertility. If you are struggling to conceive after a successful reversal, it is important for your partner to also see her doctor to determine if she has an underlying fertility problem. For both parties, chronic medical conditions can also interfere with fertility, including diabetes and obesity.
Look into Other Options
Your vasectomy reversal surgeon may be able to help with sperm retrieval for fertility treatments, such as IVF. For some couples, additional medical treatment either is not likely to be effective or is unlikely to be successful, in which case adoption could be an option.
At the Center for Vasectomy Reversal, we understand how important starting or growing a family is to our vasectomy reversal surgery patients, and we're here to offer comprehensive and compassionate care throughout the process. Make an appointment for a consultation for vasectomy reversal in Sarasota today by calling (941) 894-6428.