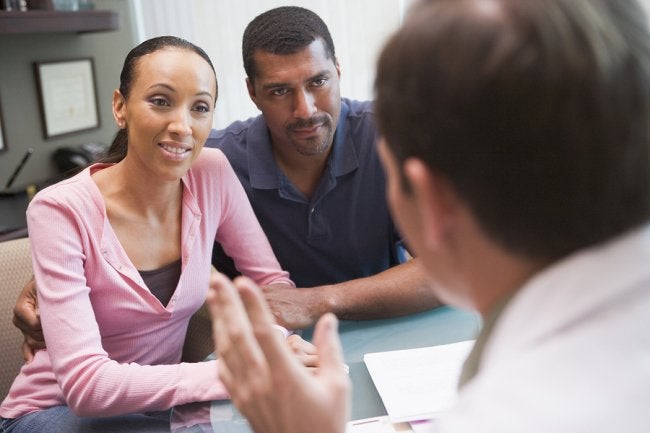 If you had a vasectomy in the past but now are considering expanding or starting a family, vasectomy reversal could be the solution to your infertility. These surgeries can restore sperm levels and allow you to conceive as though you had never had your original vasectomy. Although vasectomy reversals are popular, misconceptions about the procedure still persist. Here are some common myths about vasectomy reversals and a look at the truth behind the misconceptions.
Myth: I can't have a vasectomy reversal because it has been too long since my vasectomy.
Many men write off the possibility of having a vasectomy reversal because of the time that has passed since their original procedure. In reality, there is no magic cutoff point at which a vasectomy reversal will no longer work. There are many factors that go into determining whether a vasectomy reversal is successful or not, including the presence of sperm antibodies and scar tissue and the way the vasectomy was performed. Time since your vasectomy is not a significant issue.
Myth: My partner and I will be able to conceive immediately after my reversal.
It usually takes anywhere from three months to a year before sperm is present in the ejaculate after a vasectomy reversal. Each man recovers from the procedure differently, and there is no way to predict when you will be able to conceive. In some cases, couples are unable to conceive after a vasectomy reversal as the result of other infertility issues that can only be addressed through IVF or another fertility procedure.
Myth: I can't have a vasectomy reversal because of my pre-existing medical conditions.
Most men are good candidates for vasectomy reversals. Your surgeon will evaluate your health history before surgery to ensure that it is safe for you to have anesthesia. Having a pre-existing condition does not rule out surgery as an option for you.
Get the facts about vasectomy reversal for yourself by scheduling an appointment with Dr. Green at the Center for Vasectomy Reversal . Men travel from across the country for vasectomy reversals in Sarasota with us because of Dr. Green's personal attention and track record of successful procedures. Contact us today at (941) 894-6428.