Advice Every Dad Should Know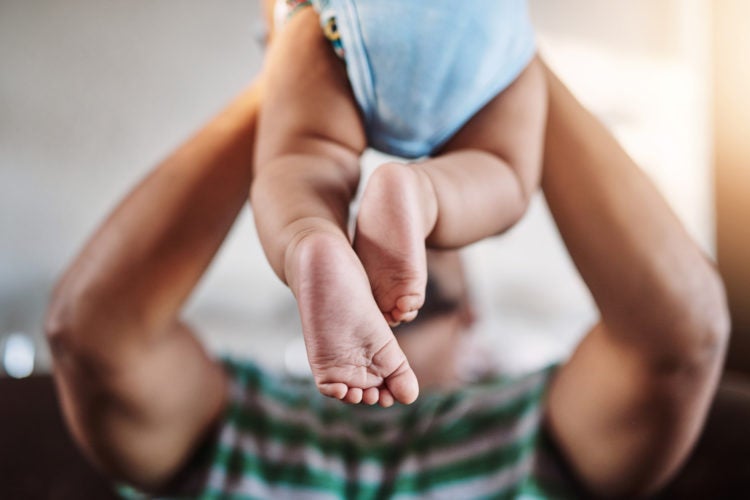 Are you about to become a first–time dad? How exciting! If you're like most dads, you probably want to know everything possible about being a father, so that you can be ready for your new little one. You may have been reading parenting books and surfing the net to gather all the information you can, but when it comes right down to it, advice from real dads is the best way to go. Here, you'll find some words of wisdom from experienced fathers, given to help you be the best dad you can be.  
Read, read, 

read

!

 Even before your child is old enough to understand, read to him or her. 

Listening to someone r

eading helps a child develop 

listening skills and, eventually, verbal skills and a love of reading. What's more, the time you spend reading to your child is precious and will help you to bond. 

 

Never say you're babysitting your child.

 This is a thing that many dads say, but it's inaccurate. When mom is with her child, she's parenting, and the same goes for a dad 

caring for

 his child. 

 

Man up and change diapers.

 Ultimately, it's not really a big deal. It only takes a few minutes, and it's important for you to do your fair share. 

 

Realize that for the first few months, you'll be a 

supporting player in your home life

.

 

The mom and the baby will take center stage for a while, and you'll need to ease the stress on your partner by doing everything you can to keep the household running smoothly. 

 

Make the most of the hospital stay.

 Even if your partner says she's ready to get out of there and head home, encourage a second night. 

The nurses can help you, and you'll be able to get some rest before handling all the middle of the night feedings and new parent anxiety on your own. 

 

Appreciate good help.

 A

 good babysitter is invaluable

, so take your time finding one, and then stick with that person.

 

Don't worry if you don't fall in love at first sight with your new baby.

 Not everyone is into newborns, and some parents find that it takes a little while to form that strong connection. 

 

Skip the buttons.

 Baby clothes with buttons may be oh so cute, but all those tiny buttons are a pain. Go for zippers or even Velcro to make your life easier. 

 

Sing to your baby, and find a song to be "your song.

" It can be a nursery rhyme or just a favorite song of yours, but when you sing it to your baby often 

enough

 for it to become familiar, it can distract and soothe them. 

 

Step up without being asked.

 Y

our partner will 

appreciate

 it if you take the initiative to do the things that need to be done, without constantly asking for permission. Don't worry, taking care of a baby is easier than you think

;

 they're not made of glass. 

 

Routines are the key to a smooth home life.

 Eating, napping, going to bed at night, waking- all of these things need to be on a schedule. At first

,

 it may feel like you're being too rigid, but kids thrive on routine and it will make your life less stressful. 

 

Don't use your job as an excuse to slack off at home.

 If your significant other stays home with the baby while you work a full-time job, 

i

t does not absolve you from child-related responsibilities after work. 

Being at home all day with a baby is exhausting, and help from the other parent is extremely important. 

 

Take tons of pictures.

 They don't have to be high-quality shots, but the pictures you take will help you remember this time with your baby. Babies grow and change quickly, and the days are so hectic that it's easy to forget things if you don't take photos. 

 

Remember one thing:

 the days are long, but the years are short

. Try to live in the moment as much as you can, because even though this time is exhausting, you'll be astonished at how quickly it flies by. When you take the time to appreciate your child as he or she grows into a person, you'll have those memories to cherish later. 

 
When you're ready to become a dad, don't let a vasectomy stand in your way. If you're considering a vasectomy reversal, the Center for Vasectomy Reversal is here to help. Under the direction of Dr. Joshua Green, our caring and skilled team provides state-of-the-art treatment for men who need a reversal of their vasectomy or have other concerns about their fertility. We accept major credit cards as well as cash and checks, and we also offer a payment plan option for those who are unable to pay the entire fee at the time of surgery. Whether you're ready to schedule a procedure or just have questions and want to learn more, you can contact us through our website, or call 941-894-6428 to arrange a free consultation.