Celebrity Infertility Spotlight: Samantha Busch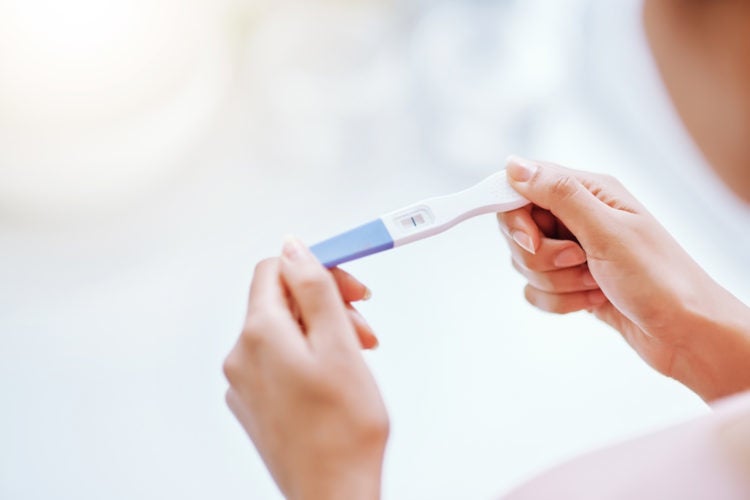 Infertility is often a taboo subject. However, when celebrities speak up about their struggles, it helps the general public understand how "normal" it is to have difficulty getting pregnant. It's also cathartic to discuss the emotional turmoil of infertility with others who have experienced it. 
Samantha Busch—wife of NASCAR driver Kyle Busch—discusses her life on social media and as a cast member of CMT's Racing Wives. From providing play-by-plays of Kyle's races to discussing the couple's infertility to documenting their heartbreaking miscarriage, no topic is off-limits. 
Samantha's journey into motherhood started in 2012 at age 26 when she and Kyle decided to start a family. She chronicled her journey on social media, stating: 
"Trying to have a baby was the hardest thing I've ever done in life…You could handle one, two, three, four negative pregnancy tests. But by that ninth, 10th, 11th [one], that's when it's hard. It's hard to pick up the pieces again." 
She even opened up about the mental health struggles of treating infertility, saying: 
"We started the fertility drugs. They don't tell you too much about the side effects of them. You turn insane. Nobody's telling you what's happening to yourself as a woman and what's happening to your marriage. Nobody's telling you that you're going to sit on the floor and cry for hours and your husband's going to be there to support you, but at the same time, you're like, 'What if I can't give him kids?'" 
Samantha and Kyle's son, Brexton, joined the Busch family in 2015 via in vitro fertilization (IVF). In an effort to comfort other couples facing similar challenges, Samantha shared her experience with IVF more in-depth when the couple pursued it again last year to have a second child.  
The procedure resulted in pregnancy, but Samantha disclosed the devastating news that she had had a miscarriage in November 2018: 
"Earlier this week I suffered a miscarriage. We lost our baby girl. My heart hurts more than words can describe." 
While her original intent had been to help others "[not] feel so alone," it was Samantha who received an outpouring of support from "so many women who had been through the exact same thing and understood the emotion that I was feeling and the pain and the confusion." 
Though speaking up about infertility can be difficult, Samantha says being open about it has been therapeutic. More women share her experience than most people realize. Up to 15 percent of people who know they're pregnant have a miscarriage. That's why, through the Kyle Busch Foundation, the couple launched the Bundle of Joy Fund to help couples cover the cost of IVF, which can run thousands of dollars. Samantha continues to share her journey and provide online support to those who need it. 
Vasectomy can be a major roadblock to a couple's fertility, but with vasectomy reversal, you can get back on the path to parenthood. To schedule a free consultation, please call the Center for Vasectomy Reversal at 941.894.6428.