Items for Your New Dad Survival Kit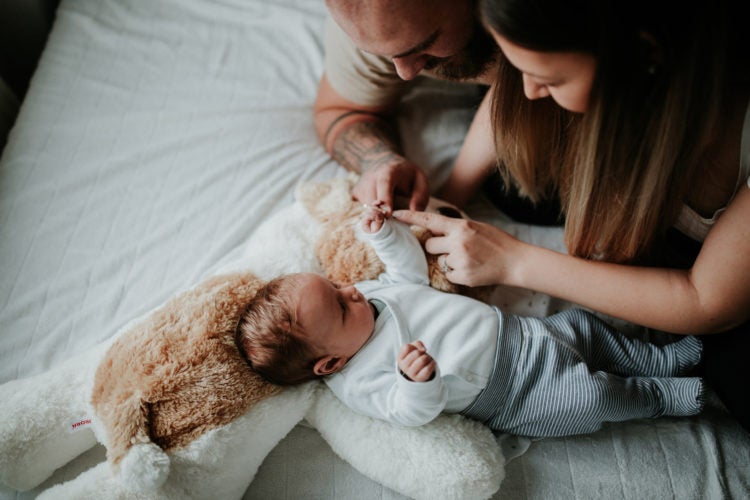 If you're about to become a new dad, you might be nervous and excited about this upcoming life change. Help ease your transition into fatherhood by stocking your new dad survival kit with these eight items. 
Diaper bag

:

 

Each parent should have their own diaper bag

 

to make caring for the baby easy, no matter who takes a trip to the changing room. M

asculin

e versions that resemble backpacks, tote bags, and messenger bags 

abound these days. Find leather, 

camo

, and even sports-themed versions with all the compartments of a

 

diaper bag without actually looking like one.

 

Baby wipes:

 Keep a supply in your diaper bag, of course, but don't underestimate the many uses for baby wipes besides 

dabb

ing a messy bottom.

 As a new dad, you may quickly learn you can use baby wipes to clean your hands after filling the gas tank, mop up spills in the car, shine your shoes, clean remote controls, swab your keyboard, and more! Always keep a box on hand, both at home and in the car.

 

Hand sanitizer:

 Having a baby introduces a wide range of bodily fluids and messes 

into your life

. While soap and water 

are

 best for 

washing

 up, hand sanitizer is useful on-the-go

—especially if you run out of baby wipes

.

 

Books on fatherhood:

 It's normal to feel overwhelmed during the first few weeks of being a dad, but thoughtful advice from 

parenting books

 can help you get used to the new norm.

 

Headache medicine:

 Step one of dealing with a crying baby 

is

 to figure out what's wrong. Once you meet 

his or her

 needs, the crying should stop. However, when a fussy baby gets the better of you, it's okay to fight off headaches with over-the-counter pain relievers.

 

Activities for "me time":

 

You and your partner will likely want to spend quality time together while the baby is sleeping, but set aside 

some 

"me time" 

each day 

to help you unwind. Have some activities on hand that you can enjoy on your own, such as 

audiobooks

, podcasts, videogames,

 

and TV shows.

 

Earplugs:

 You shouldn't always drown out the baby's crying—

after all, 

your partner needs help with nighttime feedings and diaper changes—but on nights when you really need some shut-eye, earplugs might be your best bet for sleeping through the night.

 

Coffee:

 Restless nights definitely call for morning coffee. Consider treating yourself to a new coffee maker or a fancy French press in anticipation of your baby's arrival.

 
If you're considering reversing a vasectomy, fatherhood could be right around the corner. Discuss your options with Dr. Joshua Green at the Center for Vasectomy Reversal in Sarasota, FL. We can detail the reversal process and help you decide which surgical option may be right for you. Whether you're ready to schedule your procedure, or you simply want to learn more, please schedule a free consultation with Dr. Green by calling us at 941.894.6428.