Pool Safety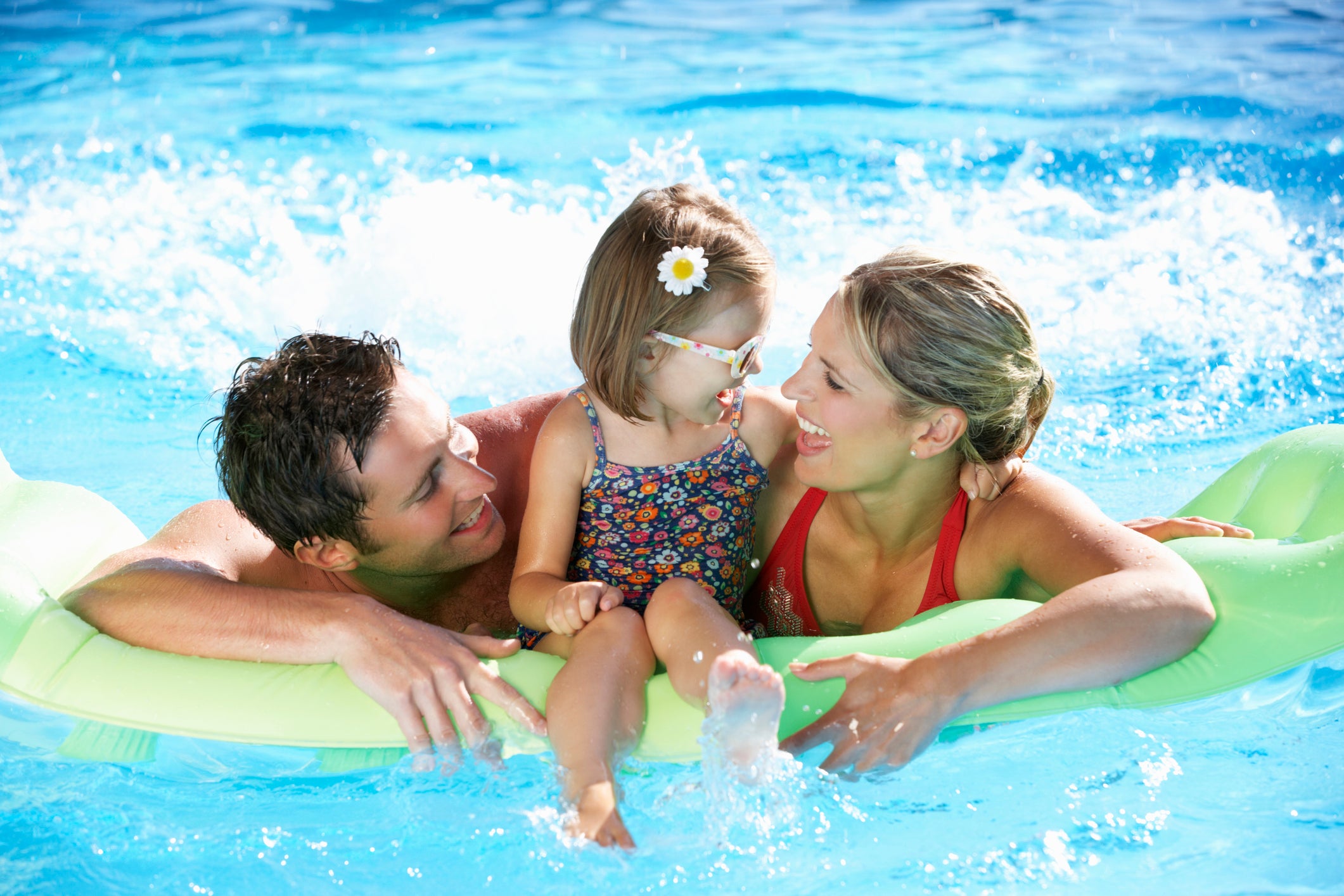 The weather is getting ever warmer, and soon it will be peak pool season! If you're lucky enough to have a backyard pool, you probably can't wait for the first pool party of the summer, or to watch your kids having fun out in the pool. It's important to make pool safety a priority, though, because a fun day in the water can quickly turn tragic when parents aren't paying attention.
Did you know that drowning is the leading cause of injury death in children between the ages of 1 and 4? The risk doesn't end when kids leave preschool, either, and for kids aged 5-9, it's the second leading cause of death, second only to motor vehicle accidents. Toddlers can drown in just an inch or two of water, but more than half of young children who die from drowning do so in home swimming pools.
What can you do to protect kids around water? Layer the safety measures.
Fence the pool. Research indicates that over half of all swimming pool drownings of young children could be prevented with adequate fencing. All swimming pools, even temporary, above-ground pools, should be completely surrounded by a safety fence.
Prevent kids from slipping outside without being seen. Safety gates, door locks, and doorknob covers should be your first line of defense, and all family members must be careful to shut doors after going outside.
Be ready to perform a rescue. Have a shepherd's hook and life preserver beside the pool, and learn how to swim and perform CPR.
Teach kids to swim. Start getting your child used to the water early, around six months, and consider swim lessons by about age one.
Never leave children alone around water. Supervision must be constant, your child needs your undivided attention, and the American Academy of Pediatrics recommends constant "touch supervision", keeping kids within arm's length.
Designate a water watcher. An adult should be "on duty" at all times, to keep kids safe. If you're the watcher, put down your cellphone, avoid distractions, and switch off with another adult when you need a break.
Use life jackets and floaties. However, be careful not to let your guard down and trust those safety items to keep your kids safe without supervision.
Don't forget about additional hazards. Birdbaths, fountains, ponds, wells, and ditches are all hazardous to kids. Buckets, wading pools, and other water containers should be emptied as soon as you're finished using them, as should trash cans or recycling bins that have collected rainwater. Inside, empty bathtubs after use, lock toilets, and don't allow small children unsupervised access to bathrooms.
At the Center for Vasectomy Reversal, we love helping people build their families. Under the direction of Dr. Joshua Green, our team provides state-of-the-art treatment for men who need a reversal of their vasectomy or have other fertility concerns. To learn more, contact us through our website, or call 941-894-6428 for a free consultation.