Fun Activities to Do with Your Kids this Summer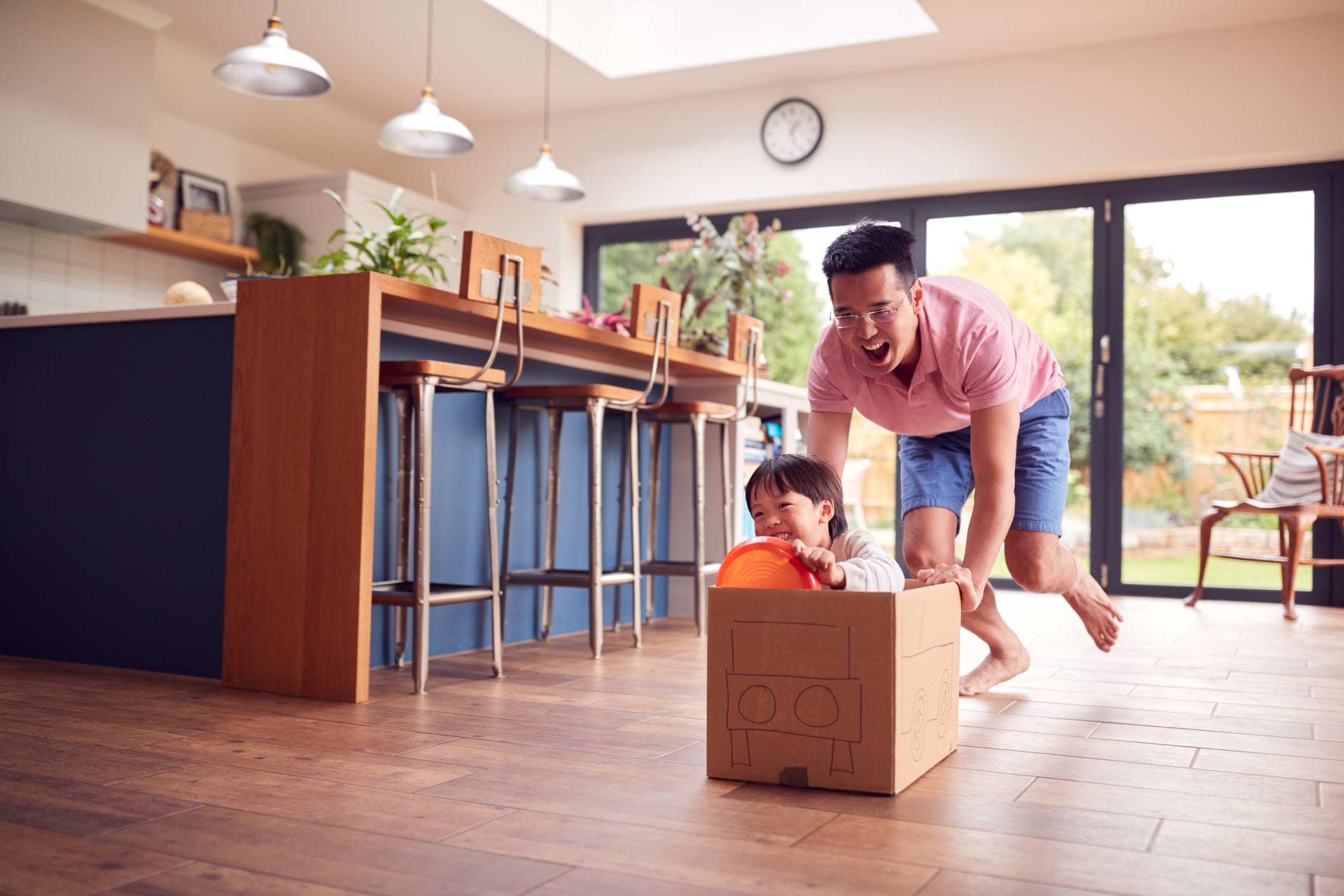 Summer is finally here! Long, lazy days stretch ahead, as kids get out of school and look forward to relaxation and fun. While children revel in excited anticipation, parents collectively wonder: what will we do with them? Wonder no more, we've got a list of fun ideas to help you entertain your crew all summer long.
Get outside for some old-school activities. What did you love doing in the summer when you were a child? Chances are, your offspring will find these things just as fun and appealing. Ride bikes together, create a masterpiece with sidewalk chalk, climb a tree, go to the playground, fly a kite, blow bubbles, play with water balloons, or go fishing. If you have enough friends and family members available, try some outdoor sports, like badminton, kickball, softball, or capture the flag.
Make the most of your own back yard. What's more fun than a backyard campout, complete with s'mores? You can also host a backyard movie night, inviting friends over for big screen fun. Set up a slip-and-slide, play in the sprinklers, or have a night-time game of hide and seek.
Cook up some fun. Cooking with kids can be fun and rewarding, because it teaches them life skills and may even take dinner off of your to-do list. Try a make your own pizza night, let the kids cook plan and cook dinner, teach them to make your favorite childhood treat, or make ice cream together.
Get artsy-craftsy. The possibilities for this are nearly endless and can occupy kids for some time. Paint rocks, craft with pipe cleaners, or get a roll of paper and make a summer mural. Set up an easel and let them paint with squirt guns, get out some dress-up clothes and have a photo shoot, or do something simple like stringing beads or pressing flowers.
Look for local resources. Your library probably has story times, reading contests, and other events to make the summer special. State parks often host day camps or workshops, and community centers have their own array of activities. There are also local parks for picnicking, farmer's markets for shopping, and concerts, fairs, and sporting events to enjoy together. Even if you're just heading to the duck pond or having lunch at a diner, there's fun in exploring your local area.
Get wet! Visit a splash park, a local pool, or a nearby body of water for some splashy fun. Have a water gun fight or play outside in the rain. Being soaked to the skin can be a welcome and joyous respite from the summer heat.
Spend some time in nature. Get into gardening, maybe planting herbs, vegetables, or flowers, or perhaps a butterfly garden. Make a DIY bird feeders and quietly watch your feathered friends enjoy it or spread blankets on the lawn and look for shapes in the clouds or do some stargazing. Find a new trail to hike, visit a wildlife refuge, or go berry picking.
Plan for rainy day fun. Summer is known for sunny days, but there's plenty of rain as well. When you're cooped up with nowhere to go, try playing board games, making a pillow fort, or doing puzzles. Feeling restless? Have a dance party in the living room! You might even want to plan ahead and have science experiments or another exciting activity on hand to make the day fun even when the rain hits.
Do something for someone else. One of the most meaningful things you can do with your kids at any time of year is to volunteer in support of someone else's needs. Even little kids can help clean the local park, bring canned goods to a food pantry, or help assemble hygiene kits or meals for those in need. Look to your place of worship for opportunities or check out volunteer organizations like the Red Cross and the United Way.
Work in some education. Sure, school's out for summer, but it's great to keep kids' minds active. Read a chapter book together, or join a summer reading club. Get a book of riddles or play some brainteaser games. Have your kids keep a journal or write and illustrate a comic book. Take everyday opportunities to practice math and science skills, like baking or exploring outside. Whatever you can do to keep them learning will make the transition back to school easier in the fall.
At the Center for Vasectomy Reversal, we love helping people start families with healthy pregnancies. We pride ourselves on helping men improve their fertility through uncompromising, concierge-level patient care. Under the direction of Dr. Joshua Green, our team provides state-of-the-art treatment for men who need a reversal of their vasectomy or have other fertility concerns. To learn more, contact us through our website or call 941-894-6428.