Fun Facts About Semen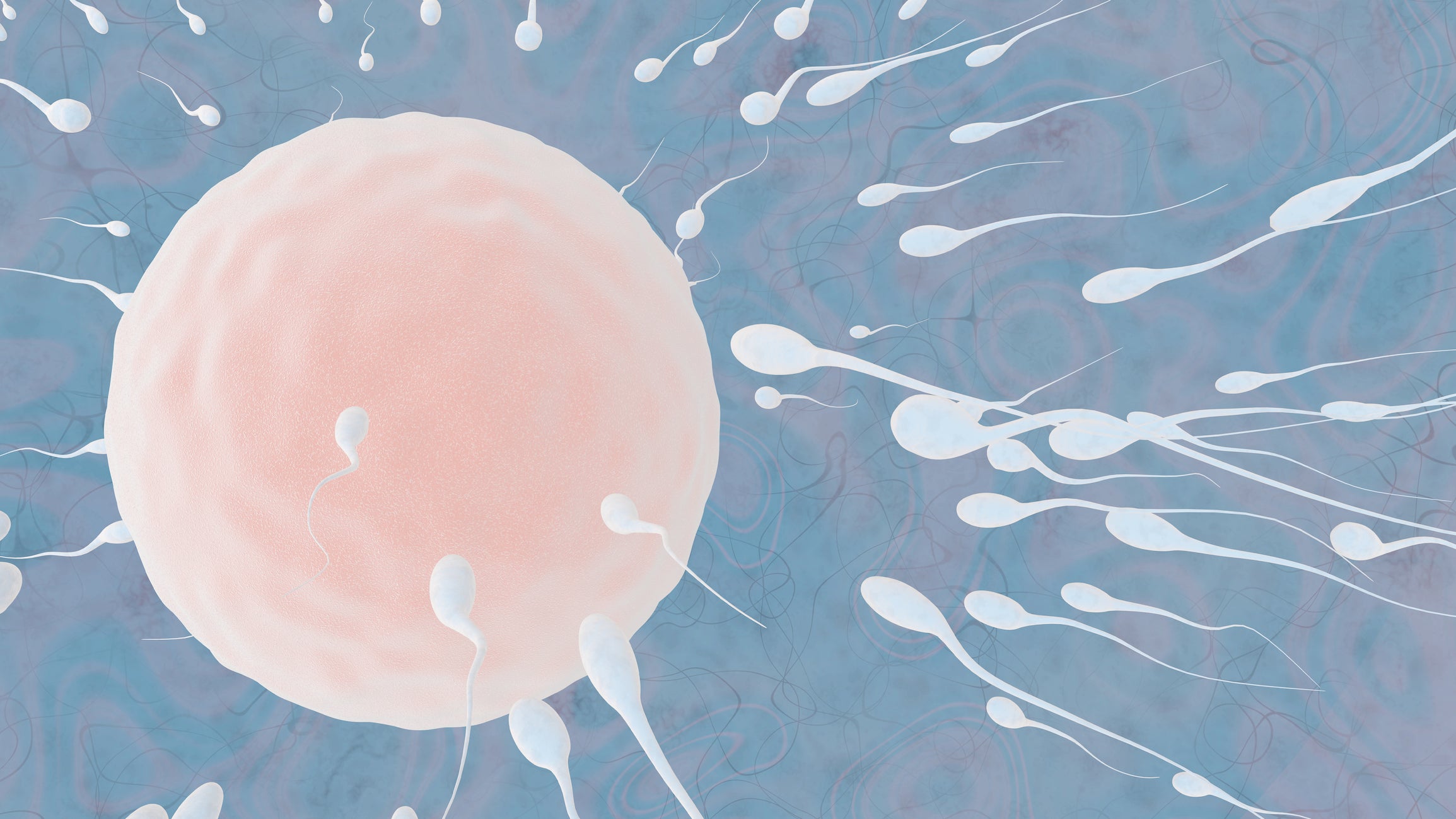 Here's a well-known fact that we rarely mention: None of us would exist without semen. Why stop there? Let's learn more about this fluid vital for human life.
Semen vs Sperm
People use these terms interchangeably, but they mean different things. Stated simply, semen is the bodily fluid that contains sperm.
What Else Is In Semen?
In addition to sperm, semen also contains other ingredients. According to WebMD, "the fluid is made mostly of water, plasma, and mucus (a lubricating substance). It also contains 5 to 25 calories, and is made up of small amounts of essential nutrients including: calcium, citrate, fructose, glucose, lactic acid, magnesium, potassium, protein and zinc." These ingredients serve an important purpose. Sperm "need nutrients because they must travel a great distance and withstand the harsh environment of the vagina. The nutrients found in semen will keep the sperm alive and provide energy while they race to the egg. Their main energy source is fructose, a type of sugar."
Sperm Count / Density
When men ejaculate they release an average of 2-6 milliliters (mL) of semen, or approximately a 1/2 teaspoon to 1 teaspoon. Each milliliter contains an average of 15 million sperm. Sperm count can be affected by lifestyle, environment and age, though healthy men over age 70 still have the potential to have children.
Sperm Motility
Sperm motility is "the percentage of sperm in a sample that are moving, as well as an assessment of how they move," according to WebMD. "One hour after ejaculation, at least 32% of sperm should be moving forward in a straight line." And according to Sarah Vij, MD, director of the Center for Male Fertility at Cleveland Clinic, "The optimal timing between ejaculations in a man trying to cause a pregnancy is 24-48 hours to allow for a release of a high number of motile sperm."
Sperm Life
According to a post from Patricio C. Gargollo, M.D. of Mayo Clinic, "The life span of sperm after ejaculation depends on the circumstances. Ejaculated sperm remain viable for several days within the female reproductive tract. Fertilization is possible as long as the sperm remain alive — up to five days. Sperm can also be preserved for decades when semen is frozen." One thing keeping sperm alive inside the cervix is cervical mucus.
Healthy Sperm
WebMD gives the following advice for healthy sperm:
Don't smoke or use illegal drugs, especially anabolic steroids.
Avoid toxins such as pesticides and heavy metals.
Limit alcohol intake.
Maintain a healthy diet and weight.
Keep your scrotum cool, because heat slows sperm production. Avoid hot baths and tight pants. Wear boxers instead of briefs.
At the Center for Vasectomy Reversal, we are committed to helping men overcome reproductive issues and start healthy families. We pride ourselves on helping men improve their fertility through uncompromising, concierge-level patient care. Under the direction of Dr. Joshua Green, our team provides state-of-the-art treatment for men who need a reversal of their vasectomy or have other fertility concerns. To learn more, contact us through our website or call 941-210-6649.