Common Concerns Women Have About Vasectomy Reversals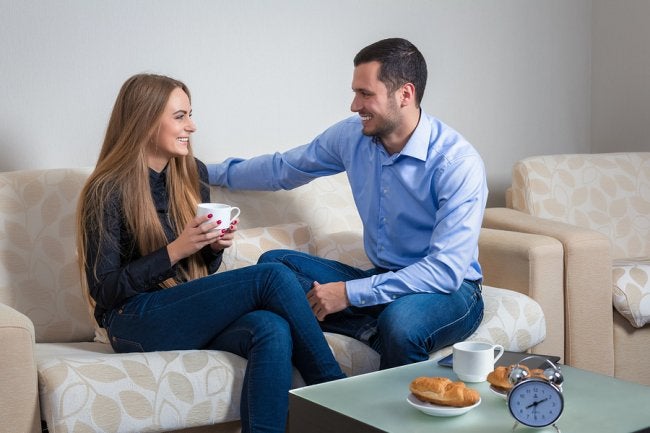 Sometimes, male infertility occurs by choice. If your significant other previously had a vasectomy, but now both of you want to have a child, there are other options available than adoption. It may still be possible to have biological children after your partner undergoes a vasectomy reversal. Although he's the one having the surgery, you also have an important role to play in the decision-making process. Offer to accompany your partner to the clinic and discuss the matter together.
Being an Older Parent
Many men who decide to have a vasectomy reversal are past their reproductive prime, but this doesn't mean that they cannot father healthy children. These days, more couples are conceiving their first child or additional children at increasingly older ages. However, it is important to realize that the highest vasectomy reversal success rates are associated with the shortest length of time between the original surgery and the reversal. If you and your partner are considering having children, it's best not to delay the reversal for too long.
Resuming Sexual Activity
Another common concern women may have is in regards to sexual activity after the procedure. Men must refrain from all types of sexual activity for at least three weeks after having a vasectomy reversal. However, you won't be able to get pregnant right away. It can take three months or longer for sperm to be present in the ejaculate.
Facilitating Recovery
You might be concerned about your partner's recovery after the procedure. After a vasectomy reversal, your significant other will likely experience discomfort for the first 24 to 48 hours. This can be managed with pain medications. You can help him recover from the procedure by offering ice packs to minimize the swelling.
When you and your partner consult Dr. Joshua Green at the Center for Vasectomy Reversal, you can expect that all of your questions and concerns about vasectomy reversals will be thoroughly addressed. In Sarasota, Dr. Green has developed a sterling reputation for his skill as a vasectomy reversal surgeon and his personalized attention to each patient. Contact our office today at (941) 961-4581.