How to Talk to Your Partner About Vasectomy Reversal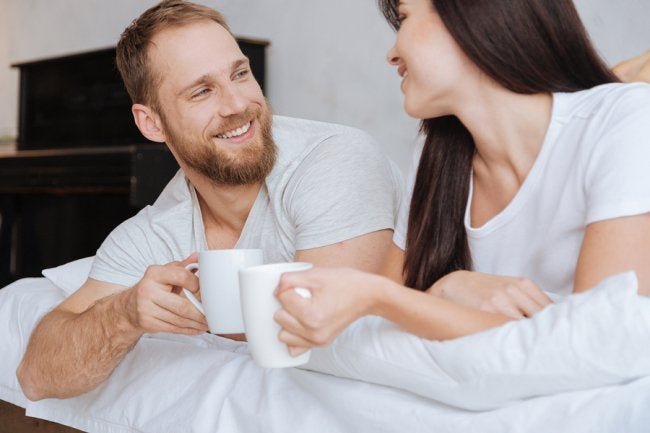 Strong, lasting relationships are built on open communication, honesty, and mutual respect. It isn't possible for one partner to force the other to want to have a child, and trying to do so may only jeopardize the relationship. Even if your partner does want a vasectomy reversal , thinking about it and doing it are two different things. Have a heart-to-heart with your significant other, and try to keep an open mind during the conversation.
Talking About Parenthood
The decision to become new parents or to add to your family is not one to be made lightly. You might feel the urge to hold a baby in your arms, but are you prepared to handle everything else? It's perfectly all right to experience mixed feelings on this matter—your partner probably does, too. The two of you should openly share your thoughts, concerns, and desires regarding parenthood. Perhaps you two decide that, while you aren't quite ready to be parents yet, you might decide to have a child in a few years. If this is the case, then having a vasectomy reversal now would be a wise decision, as a prompt procedure may improve the likelihood of success. Additionally, it can take a while for fertility to be restored after the reversal.
Considering the Vasectomy Reversal
Perhaps you both do decide that you want a child, but aren't quite sure about the surgery yet. Both partners can sit down with a surgeon to discuss the specifics of the procedure, such as how to prepare, what to expect, what the recovery would be like, and what the chances of success are.
Taking Time for Clarity of Mind
Regarding reversals and parenthood, the only wrong decision is the one you regret. After talking about it with your partner and meeting with the surgeon, take a few weeks to let your thoughts percolate. Then, you and your partner can make a final decision.
When it's time to talk to a vasectomy reversal surgeon with your partner, call Dr. Green. The Center for Vasectomy Reversal provides specialized medical services, including the vaso-vasostomy and vaso-epididymostomy procedures. Call Dr. Green's clinic in Sarasota at (941) 894-6428.