How Infertility Impacts a Relationship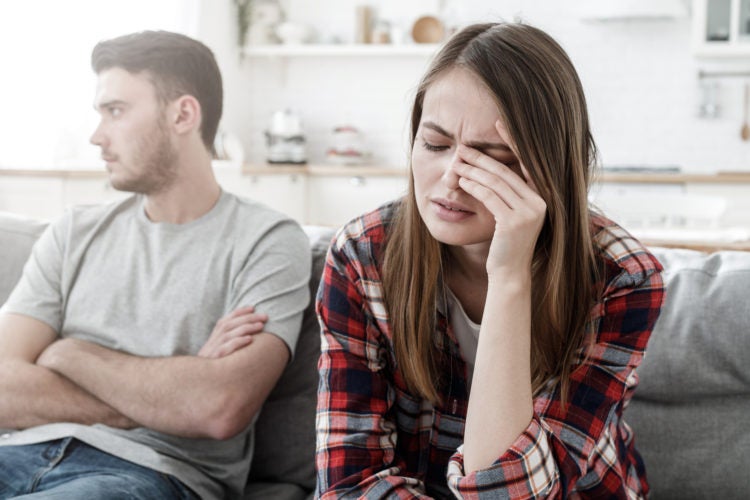 If you and your partner are struggling with infertility, you probably already know that it can put a strain on your relationship. Battling infertility is expensive, stressful, and exhausting, and creates challenges for couples that few other experiences can. The key to making it through infertility with a strong relationship is to acknowledge the feelings you're wrestling with and work through them together. While every couple's experience is different, there are a few commonalities you might want to consider when navigating your own relationship issues.
· It's common to feel shame about infertility. Fertility is a private issue, and couples often feel shame or embarrassment, a sense of inadequacy, or that they're the only ones going through it. In fact, millions of couples struggle with infertility. It may be helpful to reach out to others in your situation, to reduce your feelings of isolation and help you cope with your negative feelings about infertility.
· Fertility treatments don't always work. In vitro fertilization (IVF) has greatly improved over the years, but there are still no guarantees that you'll successfully conceive. Many couples have to undergo multiple rounds of IVF, and miscarriages or other issues sometimes occur. It's hard not to feel discouraged, and important to support each other during the process.
· Partners don't always experience the same emotions while dealing with infertility. Sometimes one partner has more trouble than the other when dealing with infertility and pregnancy loss. This can put a strain on the relationship and cause arguments. It's important to acknowledge what's going on and be gentle with each other.
· Fertility treatments are extremely expensive. Financial concerns are already a hot button issue for many couples, so when fertility is thrown into the mix, the strain can become overwhelming. It's important to talk about this and make sure you're on the same page when it comes to your finances.
· Infertility may disrupt your sex life. Fertility treatments can make sex feel like a chore and put a strain on your relationship, especially when you're also dealing with depression or negative feelings. Be patient with each other, and find ways to bring romance into your relationship.
· The most important thing is to make it through this time in your lives together. If you can weather this storm together, you're likely to come through it with a stronger relationship. If you're considering a vasectomy reversal, the Center for Vasectomy Reversal is here to help. Under the direction of Dr. Joshua Green, our team provides state-of-the-art treatment for men who need a reversal of their vasectomy or have other concerns about their fertility. We accept major credit cards as well as cash and checks and offer a payment plan for those who are unable to pay the entire fee at the time of surgery. Whether you're ready to schedule a procedure or just want to learn more, you can contact us through our website, or call 941-894-6428 to arrange a free consultation.