How to be the Best Dad You Can Be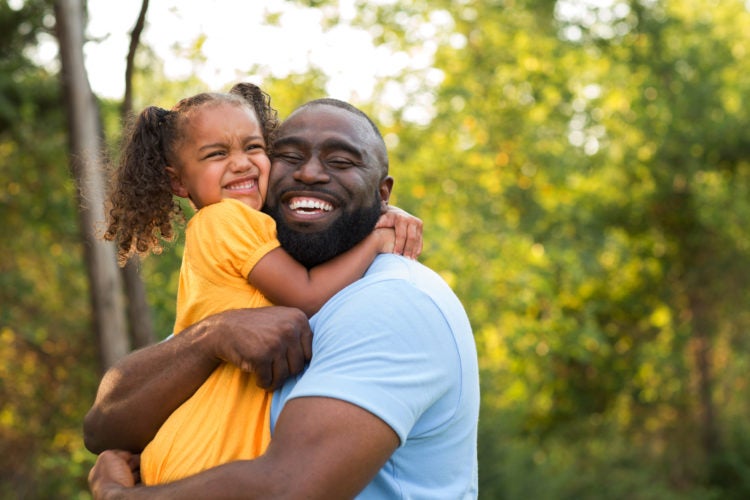 Fathers have always been important in their children's lives, but in our modern culture, the role of Dad seems ever-changing. Good dads are engaged, supportive, and loving, and help their kids build confidence and self-esteem. You'll probably have a different relationship with your kids than you had with your dad, and you may be different from other dads you know. Embrace your own unique style of parenting, and refine it with these tips.
Give your children the gift of your time. Childhood goes by in a flash, and how you spend your time while they're growing up shows your children what's important to you. Prioritize bonding with your children, finding fun ways to spend time with them.
Find positive, loving ways to discipline. Positive guidance is more effective than punishment, and setting reasonable limits will help your children develop self-control, confidence, and a feeling of security. Discipline in a way that's calm and fair, reminding children that there are consequences for undesirable behavior and positively acknowledging them when they do the right thing.
Be a good role model for your children. Fathers are role models for their sons and daughters. A daughter who grows up with a loving father learns to look for a partner who treats her with love and respect. When a son grows up with a nurturing father, he learns to be a kind and compassionate man. Teach your children the traits they should embrace by modeling honesty, humility, and responsibility.
Start important conversations early. When your children are little, talk to them about things that are important. That way, when difficult subjects arise as they grow older, you'll be able to better manage those conversations. Be sure that when you talk to your children, you're also listening to them talk about their ideas and problems.
See yourself as your children's teacher. Teach your children right from wrong, encouraging them to do their best and make good choices. Read to your children, showing them the importance of reading in a world dominated by screens.
Respect your children's other parent. When parents demonstrate mutual respect, it provides children with security and a sense of well-being.
Dive in early. Being proactive and involved in your children's early years will help you build lasting relationships with them.
Are you ready to become a dad? If you're considering a vasectomy reversal, the Center for Vasectomy Reversal is here to help. Under the direction of Dr. Joshua Green, our team provides state-of-the-art treatment for men who need a reversal of their vasectomy or have other concerns about their fertility. We accept major credit cards as well as cash and checks and offer a payment plan for those who are unable to pay the entire fee at the time of surgery. Whether you're ready to schedule a procedure or just want to learn more, you can contact us through our website, or call 941-894-6428 to arrange a free consultation.