Items to Have Before Your Baby is Born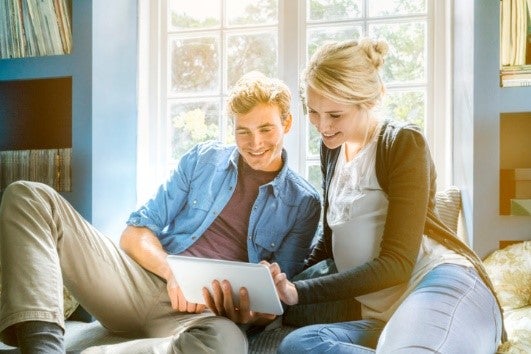 When you're expecting a baby, it's natural to feel unprepared. The very idea of welcoming a whole new person into the world can feel overwhelming, and you may wonder how you can possibly anticipate everything you'll need when the baby arrives. Sometimes, though, knowing what you need means identifying what you don't need. It's not necessary to buy every available baby item:  newborns need far fewer things than you might think. We recommend sticking to the basics.
Your baby will need clothes. You won't believe how many changes of clothing a baby can go through in one day. Stick to sleepwear and onesies for those first few weeks, with only a couple of "photo ready" outfits. Be aware that babies outgrow newborn clothes in a flash, so you'll need some larger sizes. Socks and hats are a must, newborn mittens can prevent face scratches, and you'll need some baby laundry detergent.
You'll need to feed the baby. If you're breastfeeding, you may not need much gear. A breast pump, some bottles and milk storage containers will allow someone else to handle a feeding sometimes. You may want a nursing pillow, nursing bra, and some nursing pads. If you're formula feeding, stock up on bottles and formula, being careful to check the expiration dates, and purchase a bottle and nipple brush. No matter how you plan to feed the baby, buy tons of bibs and burp cloths. Get more than you think you could possibly need. Trust us on this.
Diapers are a necessity. Whether you plan to use disposable or cloth, you'll want to lay in a good supply of diapers and wipes. Just as you did with baby clothes, anticipate that your baby will quickly outgrow newborn diapers.
Bath items are important. You'll need a baby bathtub, several hooded towels, soft baby washcloths, baby soap, and a soft-bristled baby hairbrush. Baby nail scissors and a bulb syringe are also nice to have.
The baby needs somewhere to sleep. This can be a crib, a co-sleeper, or a bassinet, as long it meets safety regulations. Excessive baby bedding is not considered safe, but you'll need crib sheets, mattress pads, and a good supply of receiving blankets in which to swaddle the baby. Swaddlers and sleep sacks are useful.
You'll need something for outings with baby. Some people like strollers, while others prefer slings or baby carriers: it's a personal choice.
A car seat is a must. You won't even be allowed to take the baby out of the hospital without it.
At the Center for Vasectomy Reversal, we love helping people build their families. Under the direction of Dr.  Joshua Green, our team provides state-of-the-art treatment for men who need a reversal of their vasectomy or have other fertility concerns. To learn more, contact us through our website, or call 941-894-6428 for a free consultation.