How To Pick The Right Crib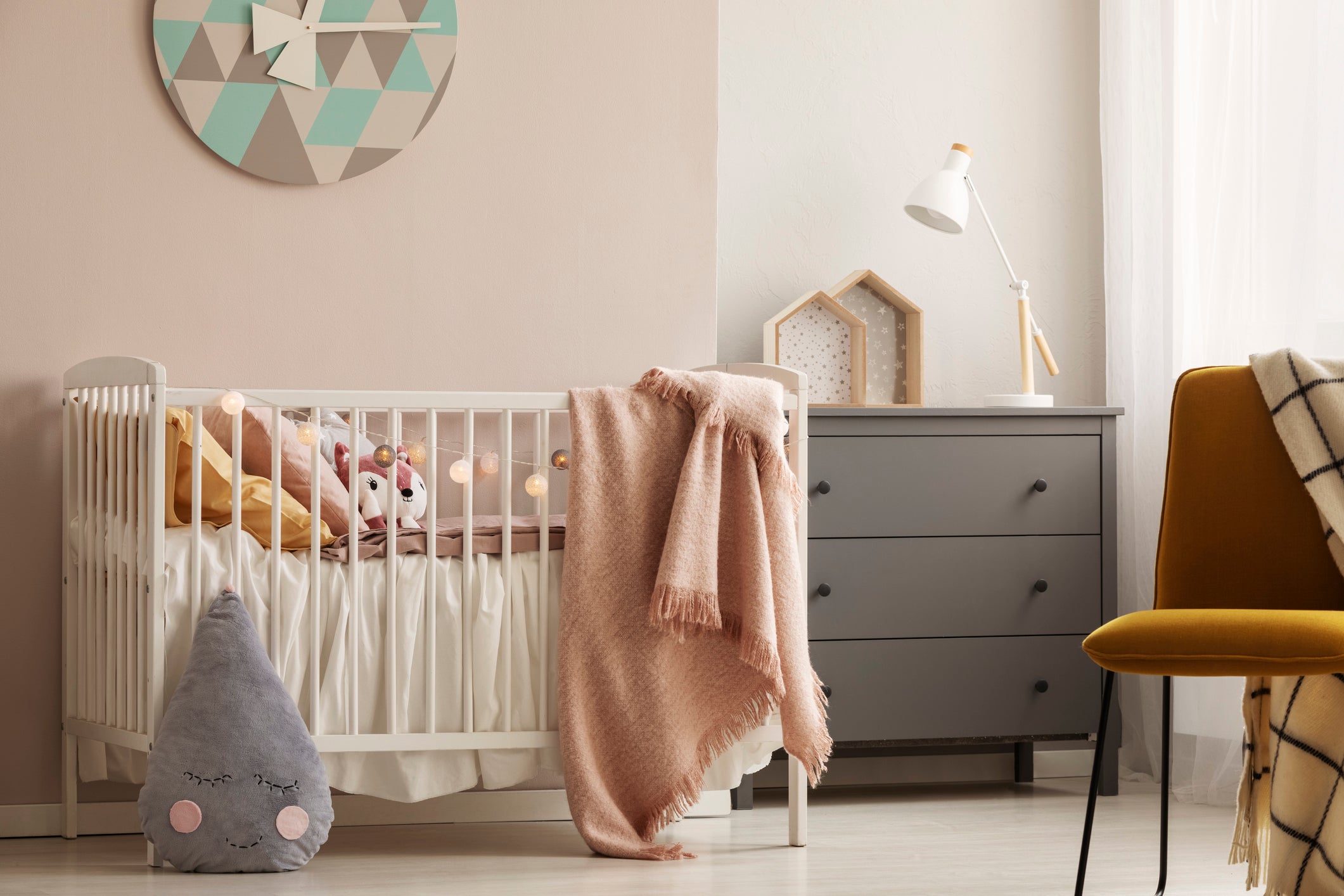 If you're preparing a room for a new baby, one of your biggest decisions is going to be what crib to purchase. There's a wide variety of styles and features. Here's a guide to picking the right crib for your baby and your home, focusing on the different kinds of crib available.
Standard Size Crib – These full-size cribs provide a lot of room for your baby to grow into. They're good when you have a fairly large area designated for your baby. It should have multiple mattress settings so that you can lower the mattress height as your baby grows and pulls up to a standing position.
Convertible Cribs – These cribs have gained a lot in popularity in recent years because they grow with your child. They can be converted into day beds, toddler beds, and even full-size beds.
Multi-Functional/Multi-Purpose Cribs – These cribs usually come with an attachable dresser that has a changing table top that can be used as a nightstand later. They may have drawers, open shelves or a combination of the two. Many of these are also convertible cribs.
Round Cribs – Oval or round cribs have a soft, old-fashioned, fairy tale look in contrast to rectangular cribs. Due to their unusual shape, bedding that fits properly can be harder to find.
Bassinets, Cradles and Bedside Sleepers – These are all smaller, more portable and lighter-weight options that work well for your baby's first four to five months. They can generally be used until the baby starts to roll over and push up on her hands and knees. Cradles provide gentle rocking movements, and bedside sleepers can be kept right next to your bed allowing mom to nurse without getting out of bed. They're less expensive than full-size or convertible cribs.
Playards – Playards are light and portable play and sleep options that usually have an aluminium frame and mesh sides. Many come with a mattress pad or padded floor. They're easy to set up and pack up for travel but aren't considered to be sturdy enough to be the primary sleeping surface for your baby.
Safety Considerations – Any crib manufactured after 2011 should be up to current safety regulations in terms of size and spacing of slats, fire prevention, etc, but you should check for crib recalls at the Keeping Babies Safe website before making your purchase.
Dr. Joshua Green of the Center for Vasectomy Reversal is a leader in helping men become parents. For more information about the vasectomy reversal procedure, please contact our Sarasota, FL clinic at 941-210-6649 or schedule a free consultation online.