How Common is it for Babies to Have Jaundice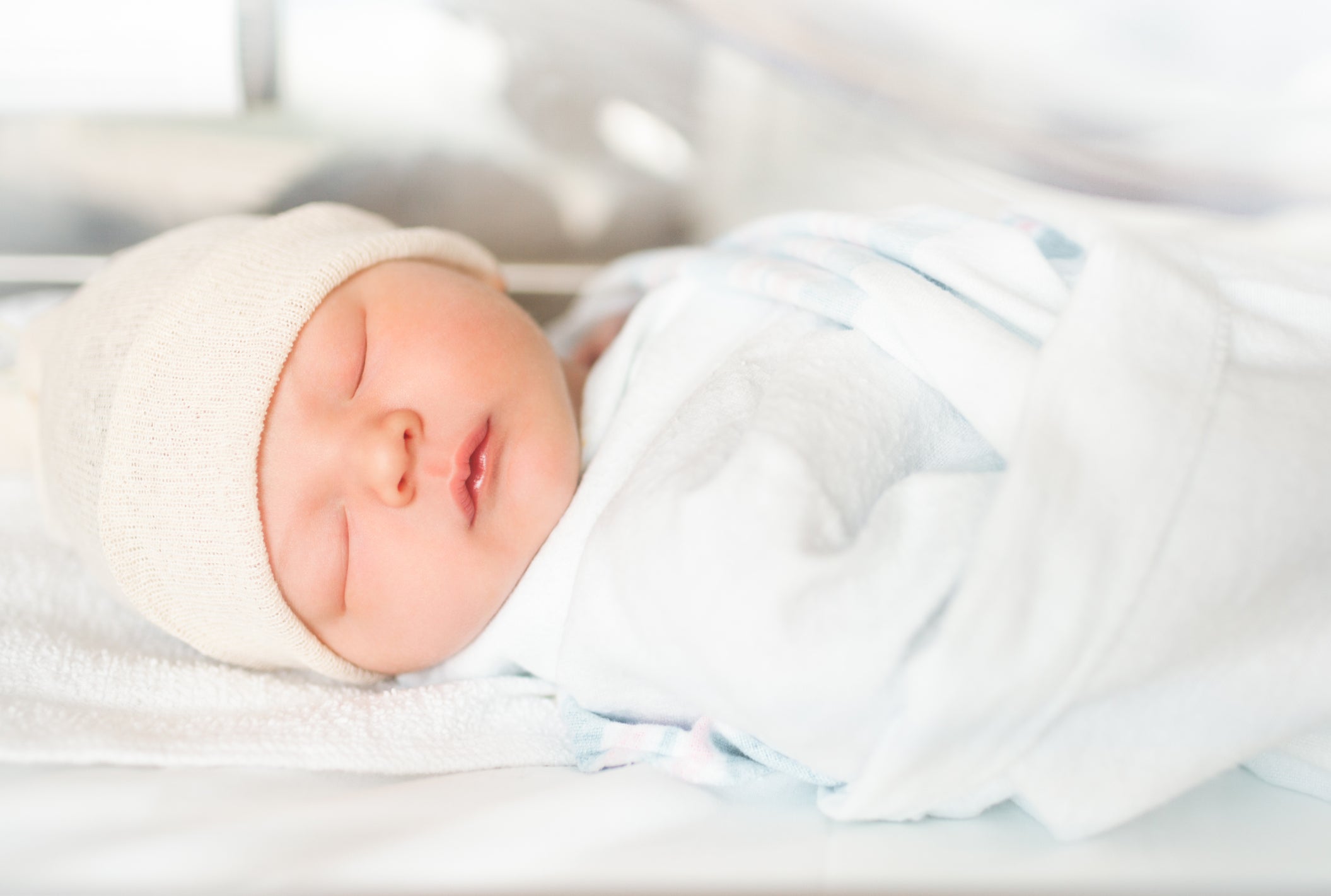 If the doctor tells you that your baby has jaundice, that news may alarm you. However, it's fairly common and usually harmless. Here are some facts you may need to know about newborn jaundice.
The symptoms of jaundice include yellowing of the skin and the whites of the eyes. It can also cause dark, yellow urine, instead of colorless, or pale-colored stools, rather than yellow or orange. The characteristic yellowing can be difficult to see on darker skin tones and may be easier to see on the palms or soles of the feet.
Your doctor will examine your baby for jaundice before you leave the hospital. As part of the newborn physical examination, the doctor will check for jaundice within 72 hours of birth. That's because the symptoms usually develop about two days after the baby is born. If you believe your baby has jaundice after you've gone home, you can check by gently pressing on your baby's forehead or nose, in good lighting. If the skin looks yellow where you've pressed it, it could be jaundice. In that case, speak to your healthcare provider as soon as possible.
What causes jaundice? Jaundice occurs because bilirubin, a yellow substance produced by the breakdown of red blood cells, builds up in the blood. It's common in newborns because they have a high number of red blood cells, and those cells are broken down and replaced frequently. Further, the liver is responsible for removing bilirubin in the blood, and a baby's liver is not fully developed so it doesn't do it as effectively. Sometimes, jaundice is caused by infection, internal bleeding, liver or bile duct malfunction, abnormal red blood cells, or enzyme deficiency. Jaundice affects about six out of every 10 babies.
There are risk factors that can increase your baby's likelihood of developing jaundice. Being born before 37 weeks increases a baby's risk of jaundice, and eight in 10 babies born prematurely will develop this condition. Breastfeeding raises the risk of jaundice, though it is believed that the substantial benefits of breastfeeding outweigh this risk. Bruising during birth can increase the risk of jaundice, as can a difference between the mother's blood type and the baby's. Babies of East Asian ancestry are at increased risk of jaundice.
How is jaundice treated? Typically, jaundice resolves on its own, without treatment, by the time the baby is about two weeks old. For one in 20 babies, though, the blood bilirubin level gets high enough to warrant treatment. There are two treatments typically used to bring bilirubin levels down quickly:

Phototherapy uses light shining on the skin.
Exchange transfusion is a procedure in which the baby's blood is removed and replaced with blood from a matching donor.

Left untreated, jaundice can lead to serious complications. Acute bilirubin encephalopathy occurs when bilirubin, which is toxic to brain cells, passes into the brain. This can cause listlessness, difficulty waking, high-pitched crying, poor sucking or feeding, backward arching, and fever. Acute bilirubin encephalopathy can lead to a syndrome called kernicterus, which is permanent damage to the brain. Fortunately, kernicterus is rare.
At the Center for Vasectomy Reversal, we love helping people start families with healthy pregnancies. We pride ourselves on helping men improve their fertility through uncompromising, concierge-level patient care. Under the direction of Dr. Joshua Green, our team provides state-of-the-art treatment for men who need a reversal of their vasectomy or have other fertility concerns. To learn more, contact us through our website or call 941-894-6428.