Healthy Baby Food to Make at Home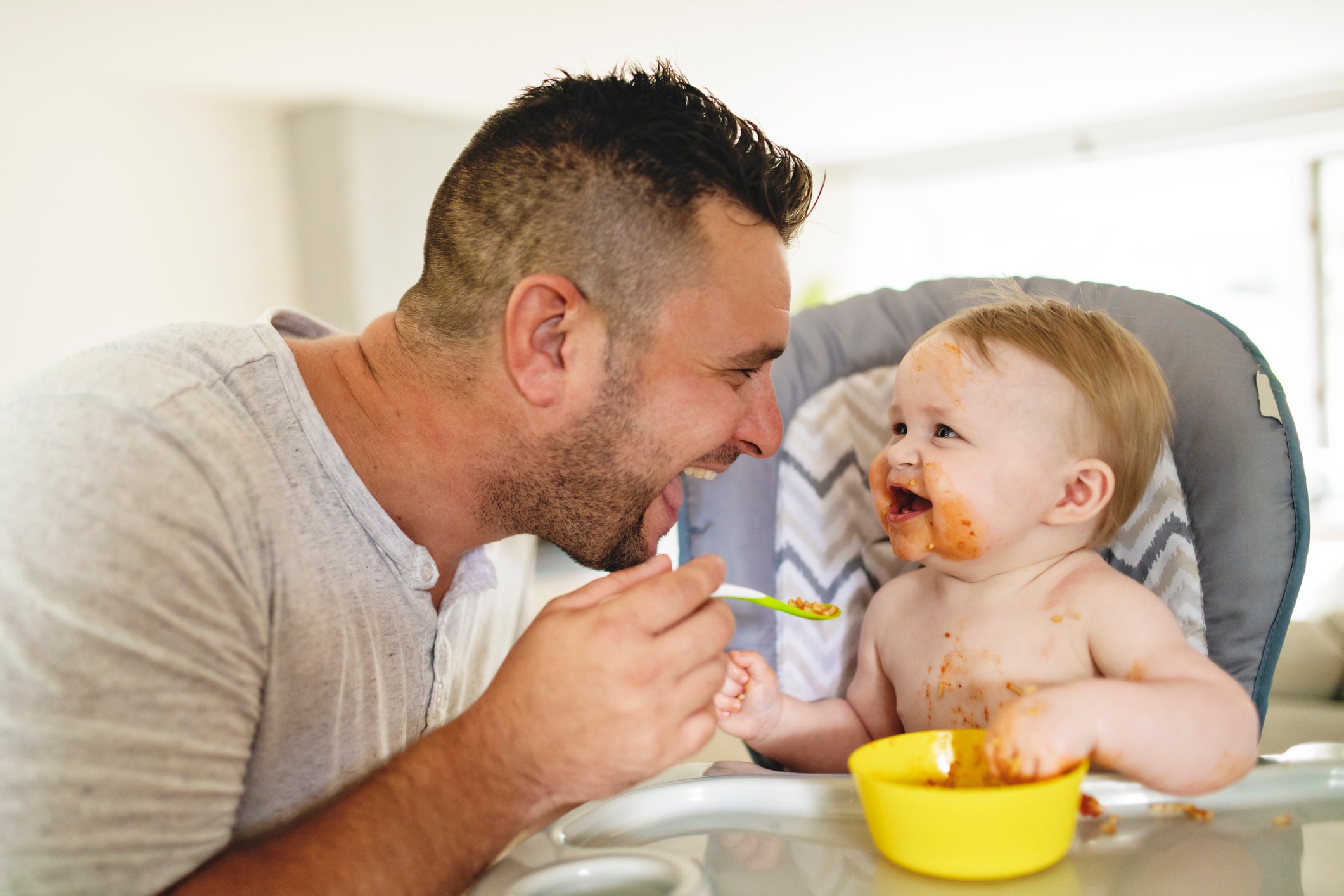 There are many healthy baby food recipes that you can make at home, and they don't have to be boring or bland. You can make nutrient-rich, flavorful, and fun foods for your little one to enjoy. Read on to learn more about the benefits of homemade baby food and to get some tips on how to get started.
The Benefits of Homemade Baby Food
The benefits of making your own baby food at home have prompted many parents to do so. Homemade baby food is:
More Nutritious: When you make your own baby food, you have complete control over what goes into it. This means that you can choose to use fresh, organic ingredients that are high in nutrients. Commercial baby foods often contain preservatives and other additives that can be harmful to your child's health.
More Affordable: Making your own baby food is typically more affordable than purchasing commercial varieties. This is especially true if you purchase ingredients in bulk or grow your own fruits and vegetables.
Tailored Flavor and Texture: You can tailor the flavor and texture of homemade baby food to better suit your child's preferences. For example, if your baby is still getting used to solid foods, you can make a puree that is easy to eat and digest. As your child gets older, you can start to add in more textured foods such as chunks of fruit or vegetables.
Quality bonding time: One of the best parts about making your own baby food is the quality bonding time it provides. During mealtimes, you can sit down with your little one and chat while they enjoy their food. This is a great way to create lasting memories together.
Ensure that your baby is getting the nutrients they need by making your own baby food. That way, you can control what goes into it and how it is prepared. Plus, homemade baby food often tastes better than store-bought varieties.
Ideas to Get You Started
If you're interested in trying your hand at making homemade baby food, there are a few things you'll need to get started. First, invest in a good quality blender or food processor. You'll also need some basic kitchen supplies like measuring cups and spoons, as well as storage containers for freezing any leftover baby food. Finally, it's helpful to have a recipe book on hand for ideas and inspiration. With these tools in hand, you're ready to start whipping up healthy, delicious meals for your little one!
Healthy Baby Food Recipes
When it comes to healthy baby food recipes, there are endless possibilities. Here are some ideas to get you started:
Pureed fruits and vegetables: These are great for starting solids or for older babies who are ready for more textured foods. Try pureeing carrots, sweet potatoes, peas, apples, bananas, and other fruits and veggies. You can also mix and match different flavors to create new taste combinations.
Fruit and veggie pouches: These are convenient and easy to take on the go. Simply fill reusable pouches with your baby's favorite pureed fruits or vegetables.
Homemade baby cereals: Start with a simple rice cereal and then add in pureed fruits or vegetables for additional nutrition and flavor. Oats and barley are other great options for homemade baby cereals.
Finger foods: As your baby starts to develop their pincer grasp, they will be ready for finger foods. Offer them soft fruits and vegetables that they can easily pick up and eat, such as ripe bananas, cooked sweet potatoes, and steamed broccoli florets.
Healthy snacks: There are plenty of healthy snack options for babies and toddlers. Try making your own fruit bars or energy bites using pureed fruits, oats, nuts, and seeds. You can also offer air-popped popcorn, whole grain crackers, and yogurt dips.
Making your own baby food is a great way to ensure that your little one is getting the nutrients they need. And it's also a fun way to get creative in the kitchen! Try out some of these healthy baby food recipes and see what your little one enjoys the most.
Visit our blog to stay up-to-date with information and tips for healthy parenting and more! The Center for Vasectomy Reversal in Florida is helping families across the country reach their fertility goals. Contact us today to schedule a consultation.