Why it's Okay to be a Stay-at-Home Dad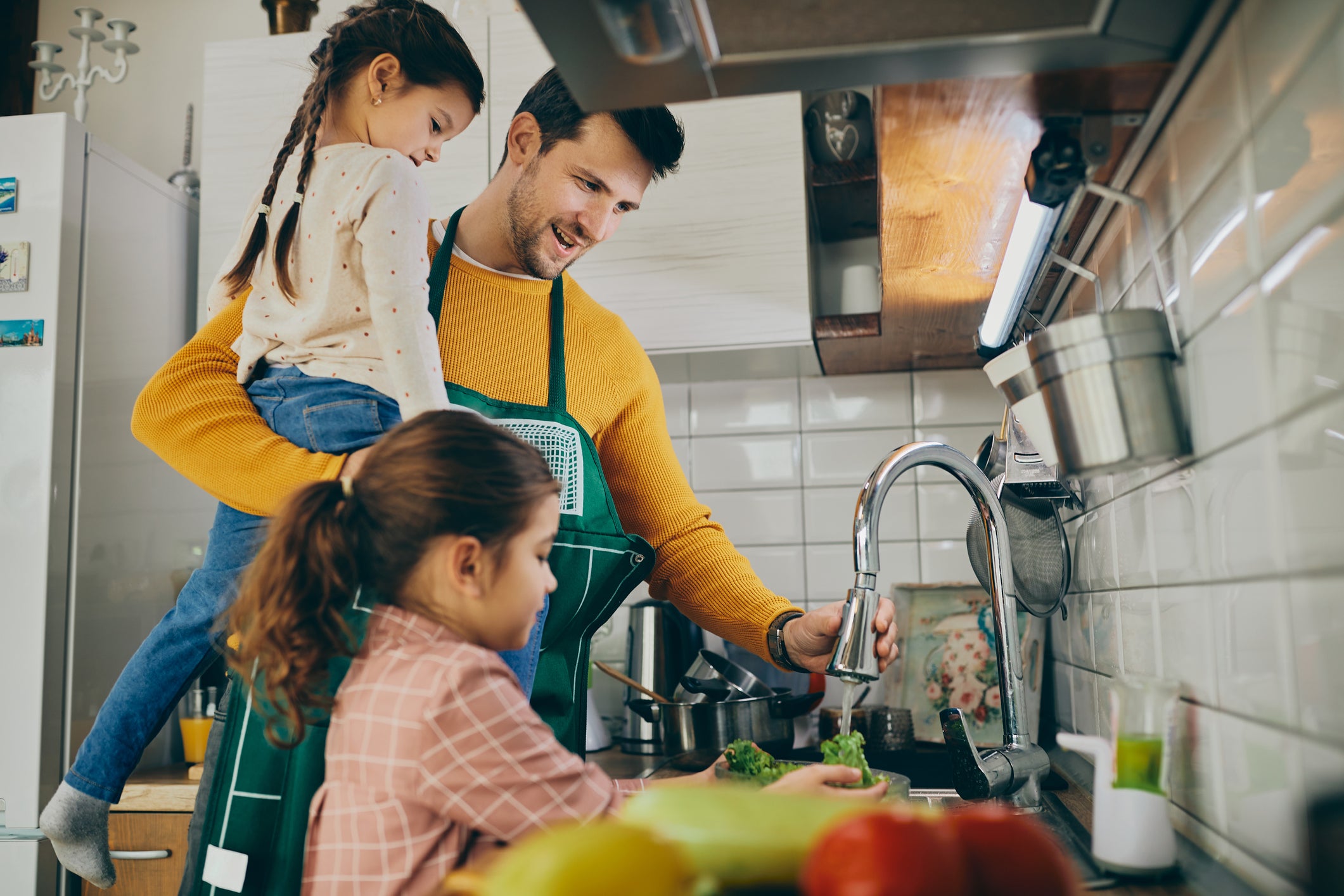 Are you expecting a little one and determining how life will change when your bundle of joy arrives? With the rising cost of childcare, more parents are deciding to have one partner stay home with the kids. Traditionally, this has been the woman's role, but more men are opting to be stay-at-home dads while moms go to work. Only you and your partner can decide what's best, but here are the reasons and benefits behind being a stay-at-home dad.
Why Do Some Men Become Stay-at-Home Dads?
Fathers may stay at home with the little ones for many different reasons. Here are some factors that may apply to you:
You want to improve your family's financial stability, and you know your partner has better income opportunities than you do.
You want to care for your family and be closer to your kids.
You have a chronic illness, disability, or criminal record that keeps you from getting a job.
You recently lost your job, and becoming a stay-at-home dad is a natural career change for you.
You're in a same-sex relationship, so it's a stay-at-home dad situation, whether you or your partner choose to stay home.
Benefits of Being a Stay-at-Home Dad
Just like any job, there are certainly challenges to staying home with the kids. Still, here are the benefits that await you if you make this decision:
Strengthen the bond with your kids: When you become the primary caregiver for your children, you can't help but get to know them better. You'll revel in the uniqueness of each child's personality and be the first to know when their favorite color changes. This is a privilege most dads don't get to enjoy.
Be a positive male role model: Children who grow up with an involved father are more likely to develop into healthy, well-balanced adults than kids raised in homes with a "deadbeat dad."
Strengthen the relationship with your partner: A study of working moms and stay-at-home dads found that partners connected more when the man stayed home. This was especially true when their roles were reversed because each person gained a mutual understanding of the challenges of raising children.
Help your children see beyond stereotypes: Simply by being a stay-at-home dad, you flip the traditional gender roles upside-down. This helps your children perceive masculinity, caregiving, and fatherhood as one and the same.
Evaluate your career path: As your children reach school age, the opportunity to re-enter the workforce may become available. This might be your chance to go back to school, seek additional training, or start a new career in a higher-paying job.
At the Center for Vasectomy Reversal, we would be thrilled to help you and your partner become parents. Working under the direction of Dr. Joshua Green, our medical team performs state-of-the-art vasectomy reversals to restore male fertility. To schedule a free consultation with Dr. Green, please contact our clinic in Sarasota, FL, at 941-894-6428.