How to Stay Optimistic About Parenting in This Day and Age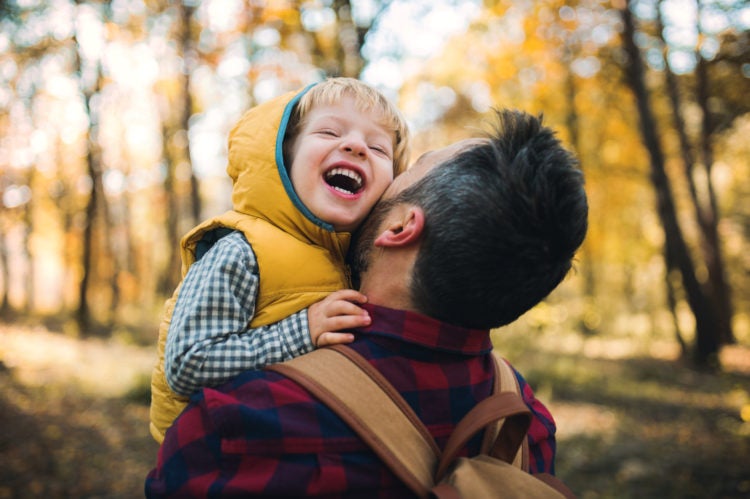 Some days, just paying attention to the news can make a person reluctant to have kids. The world can seem like a terrible place, full of danger, but in fact, this is a great time to raise kids! Technology is always improving, kids have tons of opportunities, and dads are more active in their parenting roles than ever before. Do you need more reasons to be optimistic about parenting in the modern age? We've got some, so read on.  
Kids are becoming ever more aware of the world around them

. 

From an early age, today's kids are aware of nature and their impact on the Earth. They also have more awareness of others and a greater sensitivity to those who are different and may be dealing with challenges. As technology advances, children will learn more than prior generations could imagine, and though the internet 

certainly has its drawbacks, it certainly puts

 

all kinds of knowledge within easy reach. 

 

Empathy is on the rise

.

 

There's empathetic discourse in elementary school now, and kids are growing up in an environment of acceptance. Non-traditional families are more accepted, society approaches disability issues with more concern, and there'

s a 

higher awareness of mental health issues than in the past. 

 

Gender parity is growing closer

.

 

The world in which kids are growing up features much more concern about female empowerment and diverse representation, and much more understanding about the problems of outdated concepts of masculinity. 

The bumbling dad stereotype is on the way out, and g

irls and boys alike are being raised to be smart, strong, and emotionally aware. 

 

People are more connected than ever.

 

Technology is connecting us globally, breaking down language barriers and the m

odern focus on emotionally honest 

parenting is creating stronger connections 

within families

. 

What's more, it's easy to find support,

 even when you live far from family, because there are tons of groups of like-minded parents. 

 

Having kids is so much fun!

 It's easy to share your favorite movies with your kids, and you can bond over today's many, many superheroes. 

The toys are really cool, and there's such a wealth of kids' music and movies that you're sure to find some you actually enjoy. 

 
If you're ready to become a parent, and considering a vasectomy reversal, the Center for Vasectomy Reversal is here to help. Under the direction of Dr. Joshua Green, our caring and skilled team provides state-of-the-art treatment for men who need a reversal of their vasectomy or have other concerns about their fertility. We accept major credit cards as well as cash and checks, and we also offer a payment plan option for those who are unable to pay the entire fee at the time of surgery. Whether you're ready to schedule a procedure or just have questions and want to learn more, you can contact us through our website, or call 941-894-6428 to arrange a free consultation.