How to Prepare your Child to be a Big Sibling
When you're preparing for a baby, there's much to do and consider. When there's already a child in your family, you may be equally nervous and excited about telling your child the news. While you may have a picture in your mind of how it will go, since you're already a parent you probably know that children rarely respond according to our expectations. Here, we offer some tips for preparing your child for a new sibling, while also submitting the caveat that children will all respond to this life-changing news in their own way.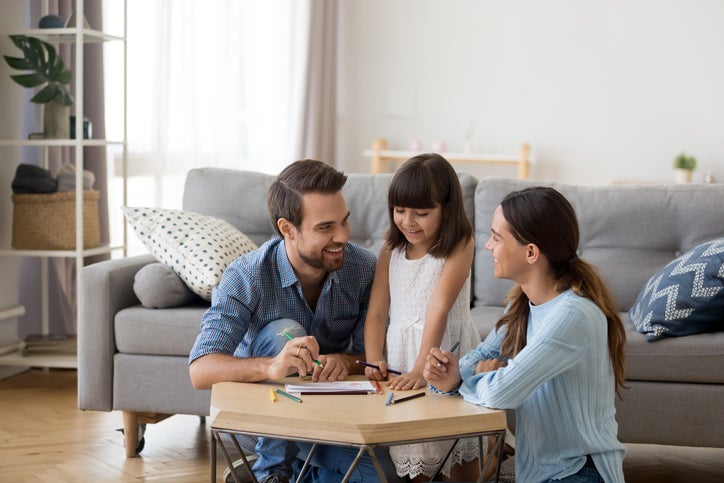 How you tell your child depends largely on his or her age.
If your little one is a toddler, the concept of a new brother or sister may be hard to understand. Talk about the "new baby" excitedly, and your attitude will rub off. Be straightforward when you tell your child, and do it early on, so the news doesn't come from someone else. Looking at picture books about babies may help, and you might consider getting a doll so that your child can have his or her own "baby" as you approach your due date.
When the big sibling-to-be is a preschooler, delivering the news may be trickier. Children between 2-5 years of age are sensitive to change, and the idea of a new baby may feel threatening. Take your time about breaking the news, perhaps waiting until the baby bump becomes obvious or you start picking out nursery furniture. Be honest: babies are cute but also needy. Help your preschooler take ownership of the situation, letting him help you shop for baby gear or showing her pictures from her babyhood. If there will be changes to your child's routine, try to make them before the baby arrives.
Telling a school-aged child about a new sibling is both easier and harder. Your child will be better able to understand the concept, but may be less interested in sharing your time and attention. Involve your child in the preparation, making sure to emphasize that everyone in the family is important and has value.
No matter how you tell your child, children need to be reassured once the baby arrives. Younger children may regress, older children may feel jealous and act out. Be sensitive to your child's feelings and needs, spending one-on-one time with your older child when possible. Let your child "help" with the baby, while making sure it doesn't feel like a responsibility. Above all, remember that you're building a family, practicing patience and kindness as you forge these new bonds.
At the Center for Vasectomy Reversal, we love helping people build their families. Under the direction of Dr. Joshua Green, our team provides state-of-the-art treatment for men who need a reversal of their vasectomy or have other fertility concerns. To learn more, contact us through our website, or call 941-894-6428 for a free consultation.