Cost of Vasectomy Reversal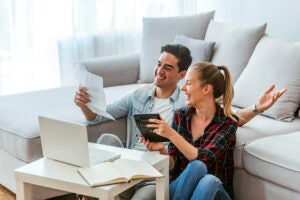 The technology involved in a vasectomy reversal has improved significantly over the past few decades. In fact, the surgical techniques used today are nothing short of miraculous. If you've had a vasectomy and now would like to start a family, you have a very good chance after undergoing vasectomy reversal. Still, the procedure can be cost-prohibitive, since most infertility procedures are not covered by insurance.
Dr. Green is an extremely skillful surgeon, and his vasectomy reversal results speak for themselves. He's fine-tuned his skills over years of clinical practice, performing hundreds of vasectomy reversals. Every patient receives personalized care, and even receive Dr. Green's personal cellphone number.
When you schedule a vasectomy reversal with us, a non-refundable fee of $1,000 is required to reserve the operating suite and high-powered microscope. If you need to reschedule, you can do so once at no charge, as long as it's at least three weeks before your scheduled surgery date. To reschedule again, there will be an additional reservation fee, which will be applied to the total cost of the surgery.
The cost of a vasectomy reversal is $7,250.00. This includes our surgeon's fee, surgery center, anesthesia, all consultations, and office visits. Once you've paid your initial fee, the balance is due one week prior to surgery. If Dr. Green determines that you require a vasoepididymostomy, no extra fee will be charged. We accept major credit cards, cash, and checks. We also offer a discount of $250 to active duty service members.
Dr. Green offers a payment plan option for those unable to pay the entire fee at once. With this plan, patients are still required to make the $1,000 deposit, and will pay a total of $7,500. $3,500 is due one week before the surgery, and the remainder is broken into six monthly payments of $500 each, beginning the month after the surgery.
If you're traveling from out of town, many pre-operative details can be handled over the phone, online, or via mail or email. Dr. Green will meet with you before the surgery if it's convenient, or will talk to you on the phone and meet you at the surgery center on the day of your procedure. You don't have to stay in Sarasota, as long as you can be at the surgery center by 11:30 on your scheduled surgery day, you'll be available for a post-operative appointment the next day, and you have someone to drive you home. If you do decide to stay in Sarasota, we've negotiated a discounted rate for our patients with the Hampton Inn Sarasota, across the street from the surgery center.
At the Center for Vasectomy Reversal, we pride ourselves on providing optimal surgical results and uncompromising, concierge-level patient care. Under the direction of Dr. Joshua Green, our team provides state-of-the-art treatment for men who need a reversal of their vasectomy or have other fertility concerns. To learn more, call 941-894-6428 or contact us through our website.