How to Teach Your Kids About Sun Safety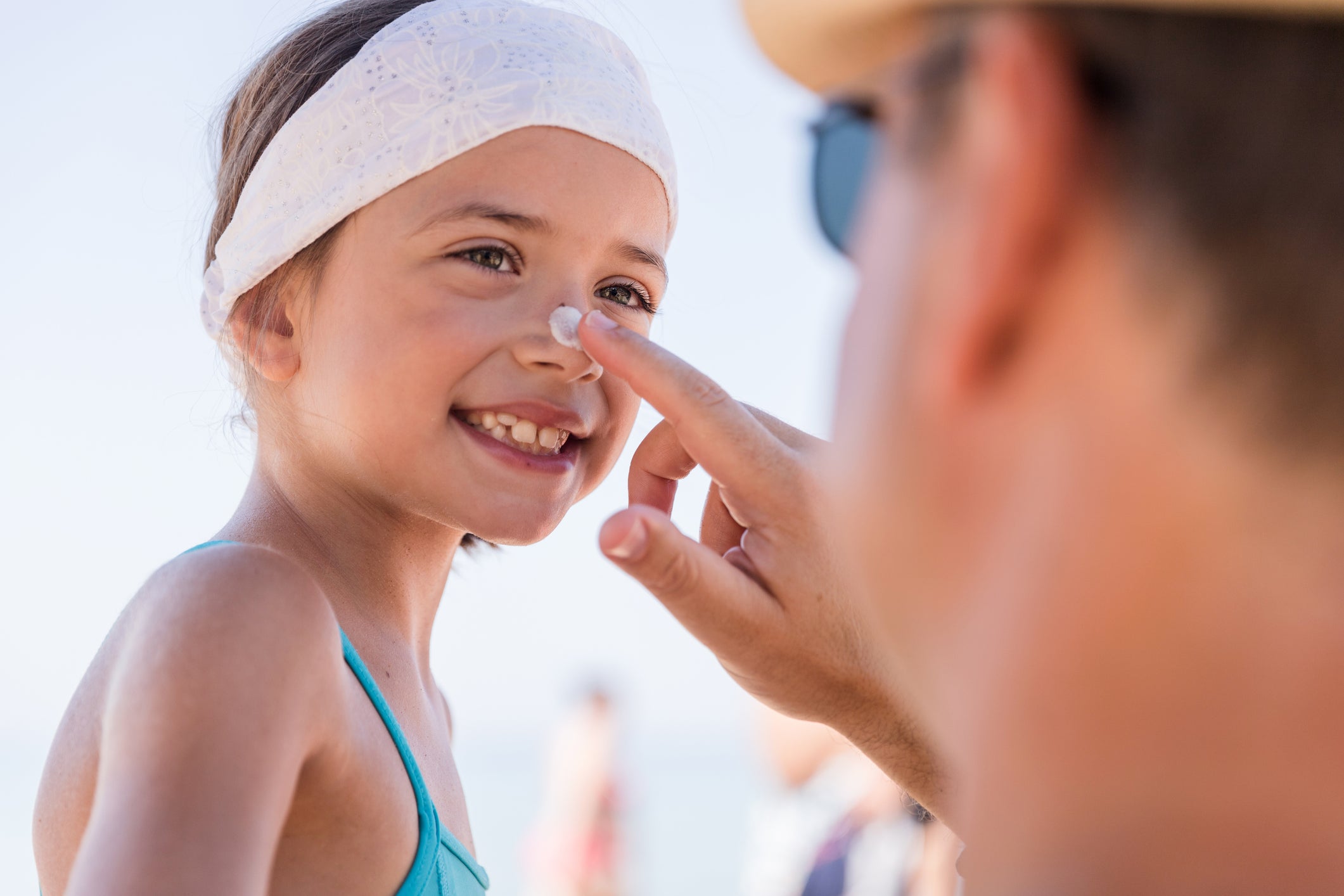 Parents have many important jobs, and one of them is to teach children about safety. We educate our kids on everything from eating healthy foods to safely crossing the street to protecting themselves from stranger danger. With all you need to teach your children about the dangers of the world, has sun safety made it into your lesson plan yet? It really should be one of the first things you teach, because protecting them from the sun early in life and teaching them to do it for themselves will go a long way in helping to keep their skin healthy for the rest of their lives. Here are some helpful tips for teaching your kids about sun safety.
Teach them about the tools they'll need for sun protection. It starts with sunscreen, of course, but sun protection goes further than that. Sun protective clothes and hats can provide help, and sunglasses can protect from the damage UV rays can do to the eyes. Teach kids to seek out natural shade or sit under an umbrella to help reduce their sun exposure.
Explain how to apply sunscreen. Because it doesn't work as well when it's not properly applied, make sure your kids know that sunscreen needs to be slathered on, and buy products that are easy for them to apply, even without your help. Teach that wet or sweat means re-apply, and that sunscreen should be re-applied every two hours, even when they aren't swimming.
Talk about timing. Sun protection is great, but kids also need to know that UV rays are at their strongest between 10 am and 4pm. One way to make this concept come alive for kids is to play the shadow game. Have them look for their shadows, and explain that if they're short, that means the sun is higher and stronger. Whenever they have short shadows, they should find a shady spot in which to play. The longer their shadows become, the more they can expand their play area.
Give them reasons not to tan. As kids get older, your kids may become interested in tanning. According to a study by the American Academy of Dermatology, 63 percent of teenagers think they look better with a tan, 59 percent believe that people look healthier when they are tan, 43 percent of teenagers lie out in the sun to get a tan, 28 percent of female teens and 14 percent of male teens say they do not use sun block. Only 30 percent of teens say they use sun block when they lie out in the sun. Teach your kids that tanning is a sign of skin damage, and tanning beds are especially hazardous. If they insist, buy some tanning lotion so that they can safely tan their skin.
Set a good example. If you want kids to wear sun screen every single day, they need to see you wearing sunscreen every single day. Modeling proper sun protection is the best way to teach your children that sun protection is important.
Make sun protection fun. Let your little ones choose their own hats, sun glasses, and sun protective clothing, in fun patterns that will make them want to wear these items. You can also make sunray-sensitive jewelry together, stringing ultraviolet detection beads onto a piece of leather. Tie this around your child's wrist or ankle, and explain that when the beads change color, it's time to put on sunscreen. Sing a song like "head, shoulders, knees, and toes" as you apply sunscreen, talking about the areas of the body that people need a little help reaching, and which ones need the most sunscreen.
At the Center for Vasectomy Reversal, we love making the world better by helping people grow their families. We pride ourselves on helping men improve their fertility through uncompromising, concierge-level patient care. Under the direction of Dr. Joshua Green, our team provides state-of-the-art treatment for men who need a reversal of their vasectomy or have other fertility concerns. To learn more, contact us through our website or call 941-894-6428.