How to Throw a Children's Birthday Party on a Budget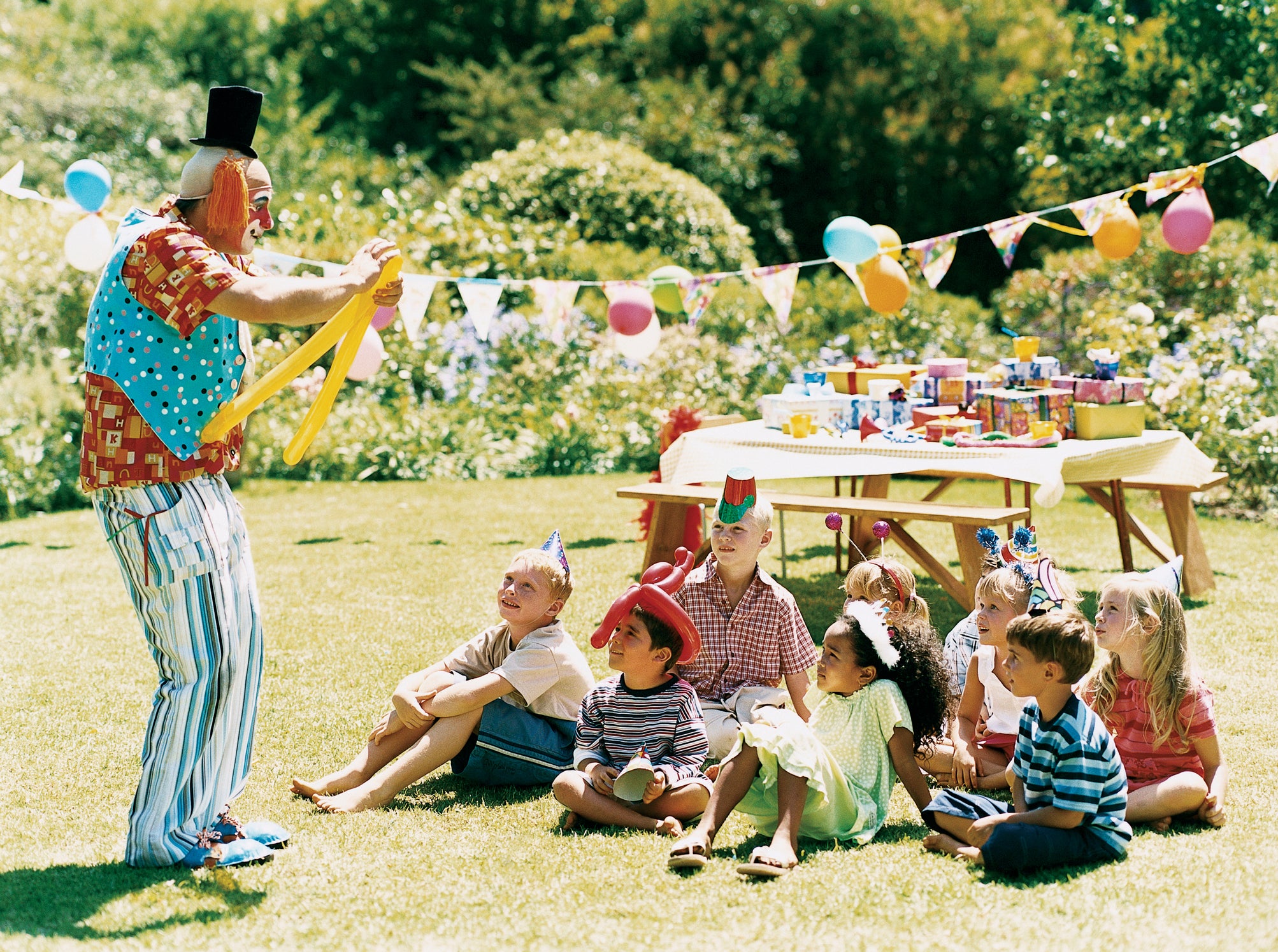 Children's birthday parties are a beloved part of childhood, a time honored tradition, and with good reason. It's natural to want to celebrate your little one, marking every milestone, and birthdays are a natural cause for celebration. These days, however, it's easy to let a birthday party get out of hand. Whether you get carried away with the excitement of celebrating your child or you're trying to keep up with the Joneses, before you know it, your budget is out the window. It doesn't have to be that way, though. We have some great tips for throwing an amazing birthday party while sticking to your budget.
Don't feel pressured to throw a party every year. When kids are little, birthdays mean more to the parents than they do to the children. Consider taking your little one on a fun outing, rather than spending money on a party that won't even be remembered. You might also think about having a birthday party every other year, and doing something special with a friend or the family on the alternate years.
Keep parties small and intimate. You do not have to invite the whole class or even the whole soccer team to your child's birthday party. It's much more manageable to keep the guest list under 10 children. In fact, one good rule of thumb is to invite one child for every year of age. For a five year old birthday party, five kids is plenty.
Be smart about timing. Don't plan your parties for mealtime, when you'll have to put out a whole spread. Instead, choose a time in between meals, when some simple snacks and a birthday cake or cupcakes will suffice.
Make as much as possible yourself. Make your own invitations, either by hand, if you're crafty, or digitally, if you're not. There are plenty of cute invitations online, and it won't cost you anything to send them via email. You can make your own cake or cupcakes, too, and if you want a themed cake, head to a cake decorating store and pick up some cheap decorations to stick on it. Putting together your own snacks and making your own decorations can also cut down on costs.
Take advantage of available resources. Check out books or a DVD from the library to entertain the kids. Find some printables online that you can print out for free as a fun activity or decoration. Use things you already own to support your party theme. (Hint: pick a theme for which you know you already have supplies!) Borrow equipment if you want to do something special, like a backyard movie.
Shop early for the best deals. Sites like Oriental Trading Company have great deals on party favors and décor, but you can't order at the last minute. Plan ahead a little bit, and you will be surprised how much money you can save.
Pick a party location that's free. Your house is a great example, but if you don't feel like your house is suitable for hosting, take some time to think about other free options. It might be a park, the beach, your subdivision's pool, or a neighbor's house, but you're likely to find somewhere that will work perfectly. If not, look into cheap options like the local rec center.
Provide an activity that doubles as a favor. Let kids do a craft or decorate cookies or cupcakes, then take those treasures home. This is cheaper than filling a goody bag, and the parents will thank you when there are not so many plastic trinkets floating around their houses.
Choose classic games for simple fun. Old school games like musical chairs, hot potato, four square, duck duck goose, or red rover are big hits with young kids, and they don't cost a thing. Not quite sure of the rules? Look for game instructions online.
At the Center for Vasectomy Reversal, we love watching people enjoy their families. We pride ourselves on helping men improve their fertility through uncompromising, concierge-level patient care. Under the direction of Dr. Joshua Green, our team provides state-of-the-art treatment for men who need a reversal of their vasectomy or have other fertility concerns. To learn more, contact us through our website or call 941-894-6428.