FAQs About General Anesthesia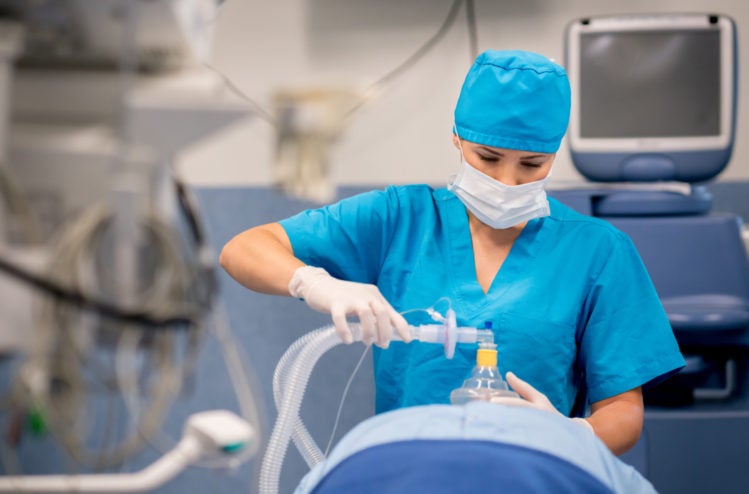 If you are undergoing surgery, your doctor may recommend one of three main types of anesthesia for the procedure: Local, regional, or general. Local anesthesia only numbs a small area of the body. Regional anesthesia numbs a larger area. General anesthesia puts the patient to sleep and makes the patient completely unaware of the surroundings and unable to sense pain. Many surgeries, including vasectomy reversals, are performed under general anesthesia. 
Why can't I drink water before the vasectomy reversal? 
While you're under anesthesia, there's a risk that food or liquids will aspirate into the lungs, causing serious medical complications. That's why you'll be asked to stop eating and drinking by midnight the night before your vasectomy reversal. If you have diabetes or you need to take medicine with a sip of water, talk to your doctor about these special considerations. 
How long will it take for the anesthesia to wear off? 
Every patient is a little different. Immediately after the surgery, you'll be moved to a recovery room. Your vital signs and breathing will be closely monitored while you wake up. It can take a few hours before you become fully aware, but in your mind, it may only seem like a few minutes have passed. It's perfectly normal to feel somewhat groggy for the rest of the day. 
When can I drive again? 
You won't be able to drive yourself home from the surgery. You'll need a responsible adult to take you home or to your hotel, and stay with you for at least 24 hours. The anesthesia will prevent you from driving for a full 24 hours. If you're taking prescription pain medications after the surgery, you should be aware that these can also affect your ability to drive safely. Talk to your doctor or pharmacist for additional information. 
Dr. Green at the Center for Vasectomy Reversal prioritizes the safety and well-being of his patients. Please don't hesitate to ask any questions you may have before you undergo a vasectomy reversal in our Sarasota clinic. You can get in touch with our office at (941) 894-6428.